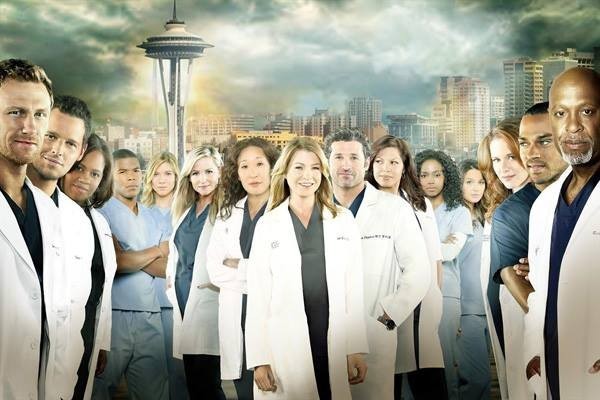 When" Grey's Anatomy" returns for its 11th season, which is yet to be announced, two prominent characters will be missing from the show – Shane and Leah.
Tessa Ferrer and Gaius Charles will exit the medical drama as series regulars this season, sources told the media, adding that their departure is not voluntary.
Reportedly, Ferrer and Charles' contracts are not being picked up for the next season, even though the duo had strong storylines since becoming regulars of the show during its ninth season.
Charles' character, Shane, was Cristina's toyboy and Leah was catapulted into the limelight after she became a sexual-harassment whistleblower following her affair with Arizona.
It is yet unknown if Charles and Ferrer will guest-star in the upcoming season.
But fans of the medical drama are happy to see them go, as Leah and Shane have been voted the least-favorite characters on the show.
wait no more Leah on grey's anatomy?? there is a god

— Sabrina (@snows_fall) March 25, 2014
Yayyyy! Shane and Leah won't be in Grey's next season *30 second dance party* — Arizona's ring (@Robbins_Anatomy) March 25, 2014
tessa ferrer aka leah murphy is leaving grey's anatomy? where can i send shonda rhimes a gift basket to say thanks?

— Sara Heller (@alfabettezoupe) March 25, 2014
Leah drew the wrath of Callie fans after she started an affair with Arizona after the hospital's fundraising ball. But when Callie and Arizona reunited, Leah was left humiliated, prompting her to approach the board and file a sexual harassment complaint.
Meanwhile, Shane hooking up with Cristina did not go down well with fans of Owen, who saw Shane as a hurdle preventing Cristina from getting back with Owen.
Along with Ferrer and Charles, Sandra Oh, who plays Cristina, will also be leaving the series and the upcoming episode will focus on her life through a sliding door format.
ABC is yet to confirm if there is a season 11, but "Grey's Anatomy" creator Shonda Rhimes told E!News last year that she sees the show going on for a long time.
"I see the show going as long as I continue to be interested in the show," Rhimes said. "And then I don't know about the network, because they might see it going after me. But as I see it, as long as I'm interested and have stories to tell, I'm excited about being there."