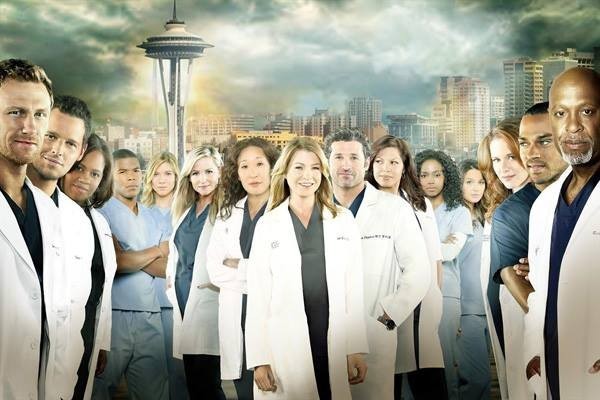 The promo of the upcoming episode of Grey's Anatomy titled "Take It Back," which will be aired on Feb. 27, promises high drama, with reports indicating that viewers will get to see a new side of Derek Shepherd, played by Patrick Dempsey.
Rumors doing the rounds indicate that the relationship between longtime couple Meredith and Shepherd will be strained, allegedly due to his decision to become a part of the brain-mapping project, as requested by the president of the U.S.
The trailer of the episode shows Meredith sitting next to Christina on a couch, indicating that they may have worked out their differences. But Meredith looks unhappy in the scene, indicating that everything is not well with the couple.
It is also believed that Shephered might have fathered a love child, and this news will be out in the open in the upcoming episode.
"Next Thursday's installment will have you asking the question, 'Is there a little Derek Shepherd running around out there that we never knew about?!'" Michael Ausiello of Tvline.com wrote.
However, nothing is yet known about the baby's mother. Shepherd's relationship with his former wife, Addison (Kate Walsh) produced no children, and therefore it is believed that the baby might be from a random hookup when Shepherd and Meredith were on a break.
Reports are also afloat that the baby might belong to nurse Rose (Lauren Stamile), whom Shepherd dated while he and Meredith were on a break.
Meanwhile, social networking sites are filled with messages from "Grey's Anatomy" fans, who hope that Rose wouldn't be the baby's mother.
Check out some of the anti-Rose tweets and reactions to Derek's love child news below.
Wait what is this rumor about Derek having a love child? Seriously Shonda, SERIOUSLY?!?! #overthebullshit

— It's handled. (@greys_everyday) February 20, 2014
Just read about Derek's love child. I started crying which triggered the vomit wow what a day — shannon (@greysbutera) February 19, 2014
Did anyone actually ever like Nurse Rose or ship Rose/Derek?? #GreysAnatomy

— Shut Up Dance It Out (@lovgreysanatomy) August 10, 2012
I HATE EPISODES WITH ROSE. SHE RUINS EVERYTHING....... LEAVE NOW YOU LITTLE SLUTTY NURSE