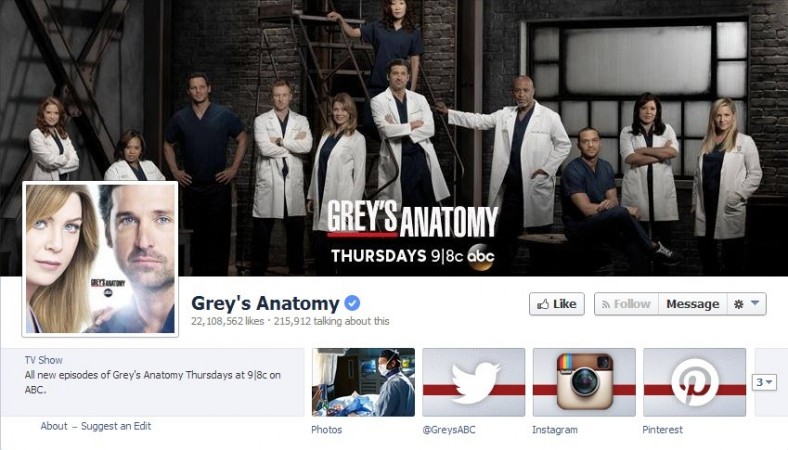 As season 10 of "Grey's Anatomy" nears its end, fans of the hospital drama have been coming up with a number of theories on how Sandra Oh's character Cristina Yang will bid adieu to the series.
And according to the latest spoilers, this will include a possible trip to Europe. Guest actor Kunal Kumar posted on Instagram a photograph that gives viewers a glimpse of what is in store for Cristina, as the picture shows a part of the script.
"My phone is dead. Oh, and I need a European charger. And I need more luggage," Cristina says as Owen tries to slow her down, according to Wetpaint.
"Now I have to go to the stupid mall. I'll see you later," she tells Owen and kisses him before leaving.
The photograph has since been taken down.
Meanwhile, another theory hints that Cristina will be involved in a car accident that will cause her death.
While the finale is sure to be an emotional one for Cristina fans, the focus of the episode will be on a terrorist attack and doctors at Grey Sloan Memorial Hospital will have to utilise all their resources to treat the victims.
The episode is also said to feature a car bomb explosion.
"The end is nigh, GREYS fans. Leave it to our wonderfully talented writers to make sure ya'll are SHAKEN NOT STIRRED by this season's finale!" "Grey's Anatomy" writer and producer Tony Phelan wrote on Twitter on March 22.
Meanwhile, the upcoming episode of "Grey's Anatomy" is titled "Go It Alone," and is scheduled to air on Thursday on ABC at 9 p.m.
The synopsis is as follows: "Pressure mounts for Derek both at work and home. Meanwhile, Meredith helps Cristina write an acceptance speech in case she wins an award; April and Jackson are at odds over big marital issues; and Callie and Arizona attempt to reestablish their bond."
(ED:VS)