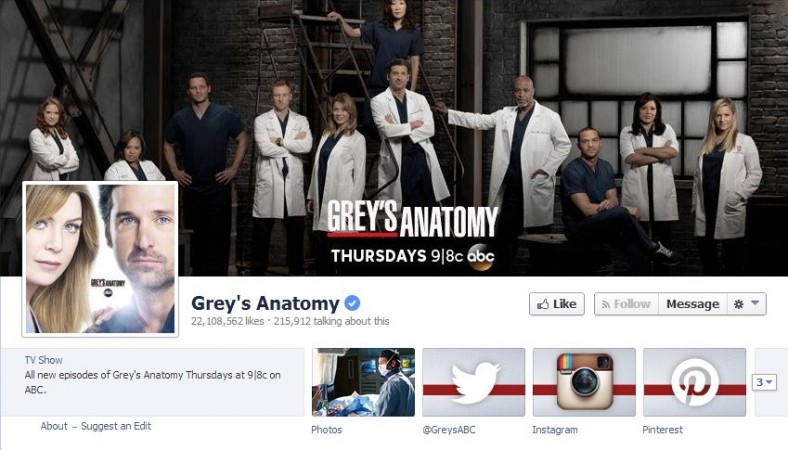 Cristina not winning the Harper Avery award has not only disappointed her, but has put Meredith in a foul mood, who takes out her frustration on April.
April, who enquires how Cristina is holding up after not winning the award, is accused by Meredith of robbing her best pal and she warns April to stay away from her for the rest of the day.
"Cristina Yang doesn't need your pity. She was robbed, and you robbed her!" Meredith shouts. When April appears confused, Meredith continues: "Yes, you're an Avery by association, with that pack of fools. Never mind an award-winning surgeon versus some halfwit who tinkers with science kits in his mother's basement!"
This does not seem to go down well with April, whose relationship with Jackson is strained during to their religious difference.
Last week's episode had April moving in with Callie and Arizona for a while, after she gets into an argument with Jackson believing that he wouldn't let her teach their children her religious beliefs.
Will April and Jackson's marriage survive despite their differences? A majority of "Grey's Anatomy" fans believe so. Fans want the characters to compromise to make their characters work.
Sandra Drew, who essays the role of April, told Entertainment Weekly in an interview soon after her character's wedding to Jackson that the couple will face a lot of difficulties as they never dated before getting hitched.
"They never had a conversation about any big things like kids or how they see the world or how different April sees the world and how different [it is] from the way Jackson sees the world," Drew said at the time. "So these sort of very big core issues are going to come up and create some significant tension, and April and Jackson are going to have to figure out how to navigate that and really fight for each other and their relationship in the midst of it."
Episode 21 is "Grey's Anatomy" entitled "Change of Heart" will air April 24 at 9 p.m. ET on ABC.
Here is the official synopsis of the episode:
"Jackson [Jesse Williams] is given the daunting task of delivering disappointing news to the doctors. Meanwhile, Derek's [Patrick Dempsey] sister Amelia [Caterina Scorsone] drops by for a surprise visit, Richard [James Pickens Jr.] surprises Catherine [Debbie Allen] in Boston, and when Bailey [Chandra Wilson] gets frustrated by the slow pace of her research, she makes a risky decision."
(ED:VS)