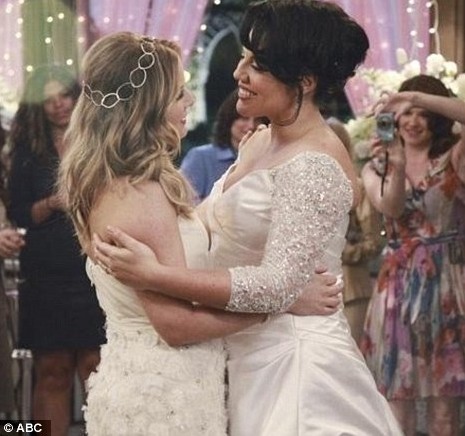 The promo of the upcoming episode of "Grey's Anatomy", titled "Throwing it all Away", hints that the new non-fraternization implemented at Grey Sloan Memorial Hospital is going to hurt a lot of people and will result in a doctor being suspended.
Though nothing much is known about who the doctor is, speculations are rife that it might be Alex.
The non-fraternization rule discourages relationship between co-workers, and prohibits relationship between supervisors and subordinates, and last week Jo and Alex were called before the board to explain their relationship.
This leads to Alex accusing the board of being hypocritical as several board members were involved in relationships before the rule was implemented.
"I'm not gonna let a bunch of hypocrites tell me to keep my pants on at work when this place was built on all of you feeling each other up in our on-call room! If you want to punish me, go ahead," Alex tells before storming out of the room.
Meanwhile, Callie and Arizona, who repaired the glitches in their relationship and moved into a new house, will be haunted by Arizona's former lover Leah.
"Now I have to deal with your jealous ex-girlfriend?" Callie yells in the promo. "I swear to God - I can't take any more of this."
It turns out Leah was the one who filed the complaint with the board after her relationship with Arizona ended abruptly. Will she continue to cause problems in Callie and Arizona's relationship?
Jessica Capshaw, who plays Arizona in the series, told TV Guide that Leah's actions are definitely going to hurt a lot of people.
"If you go back in the history of Grey's Anatomy, Arizona was certainly a little bit of a loose gal. So, she went back to those ways and she had that relationship with Leah. She tried the whole time to say it was nothing more than what it was. When she got back together with Callie, which I don't think she saw coming, it got messy," Capshaw said.
"I don't think that there's anything illegitimate with Leah's complaint, but I do think the hits just keep on coming. It was bad enough that it happened, but now it's going to hurt people."
ABC's official synopsis of the episode notes that Arizona will be having a bad day and her problem escalates when she is asked to advise one of Callie's patients who is going for double amputation. Elsewhere, Jo and Stephanie find an abandoned baby and Derek goes back on a promise he made to Callie.
"Throwing it all Away" will air on 13 March at 9 pm EDT on ABC Television Network.