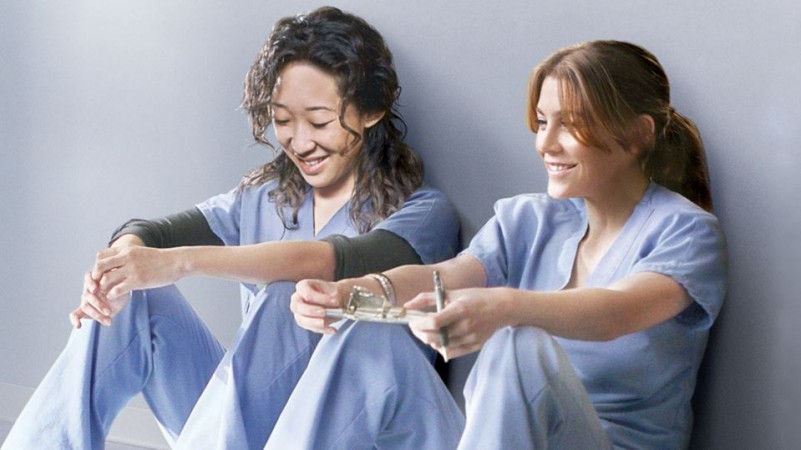 Season 13 of "Grey's Anatomy" will focus on the four original cast of the show, which includes Meredith, Bailey, Alex and Richard, and this has given rise to rumours that the show will be winding down with Season 13.
A good number of fans believe that the show will be wrapping up the storylines of these four characters by the end of Season 13, and it could also feature the return of Sandra Oh's Cristina Yang. Rumours swirling around also indicate that the finale could feature Meredith's death.
Executive producer Shonda Rhimes or ABC has not confirmed this rumour, so at this point it should be treated as just hearsay.
As for what's in store for fans in Season 13, it was recently revealed that April and Jackson will have a pleasant relationship moving forward. The previous season ended with April giving birth to a baby girl, and this newborn will bring happiness and contentment to her parents' life. Fans might even see April smiling a bit in Season 13 and this news has pleased Sarah Drew, who plays April.
"This whole season I kept asking the writers, 'Can April smile? Can I please have a scene where maybe I laugh just a little? I need a break from the trauma,'" she tells CTV. "I don't know what they have planned but I'm hoping there will be some smooth sailing at least for the first several episodes."
It looks like showrunner Shonda Rhimes has decided to give April and Jackson a break so they can enjoy parenthood. In a chat with Entertainment Weekly, Rhimes said Season 13 will look at April and Jackson's relationship is a lighter way. This season will explore "in a much lighter way, what it means to be uncoupled, to be divorced, and to have a kid, and how you do that? They're going to really try to do this in a healthy way, and is that healthy way going to feel so healthy when they still have feelings for each other?"
However, the showrunner did not reveal if the duo will eventually get back together.
"Grey's Anatomy" will return to ABC on Sept. 22.