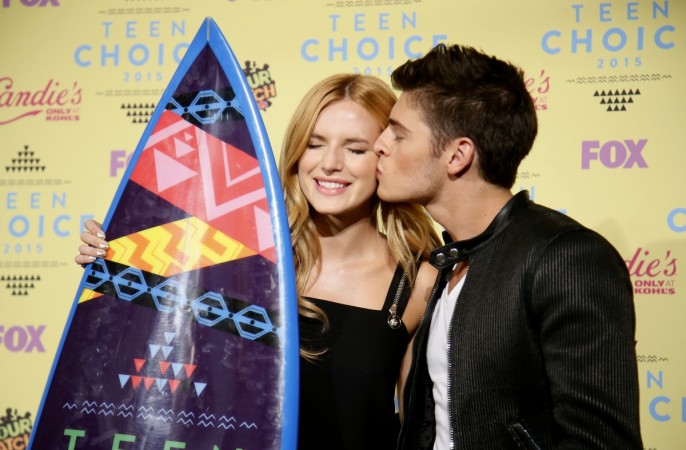 Gregg Sulkin, who made his foray into television with Disney Channel's "Wizards of Waverly Place," will celebrate his 24th birthday on May 29, Sunday. However, the "Faking It" star seems to have rung in his birthday a day earlier.
He was recently spotted with girlfriend Bella Thorne at Roku Sunset in Los Angeles. The English actor was dressed casually while his date wore a black mini dress.
According to reports, the two joined their friends for dinner. Among them were Sulkin's former co-stars from "Wizards of Waverly Palace." David Henrie and Chris Galya were also present. Perhaps it was a reunion in many ways because Thorne also began her career with the Disney Channel. On her boyfriend's birthday, we present a few facts about the actor and a list of his many fascinating traits.
Gregg Sulkin made his debut with British miniseries "Doctor Zhivago" and later acted in a comedy titled "Sixty Six" alongside Helena Bonham Carter.
He is a devoted fan of the English football club Arsenal.
Sulkin is Jewish and his Bar Mitzvah was held at the Western Wall in Jerusalem.
The actor shot to fame after he played Mason Greyback, the love interest for Alex Russo, in the Disney Channel series "Wizards of Waverly Place".
He acted only once during his school years. His role was that of a cockney girl. Apparently, Sulkin had to insert socks in his top and wear heels.
He had a recurring role in "Pretty Little Liars" as Wesley Fitzgerald, brother of Ezra Fitz.