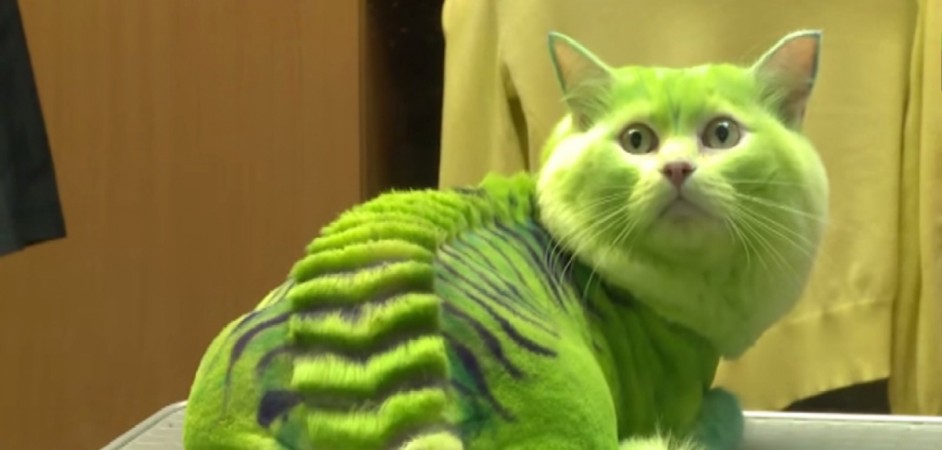 A Russian Pet Salon shapes and dyes the fur of ordinary-looking pets to make them look like completely different creatures.
Daria Gotz, the owner of a salon in Yekaterinburg, started this unusual styling for the pets and grooms them by giving creative looks, according to Mail Online.
Gotz showed a cat that has been styled as a green dragon, and a dog that looks like a bumblebee, according to a video. Though the owner claimed that the dyes they use are pet-friendly.
The Mail Online reports that those dyes are made from natural botanical extracts and according to the producers they have a healthful effect on the animals' coat, said Gotz. But a spokesperson for the RSPCA told Mail Online that animals should not be dyed or painted for any cosmetic reasons.
"This could have potentially fatal consequences. Pets could potentially find being held and restrained whilst the dyeing process is undertaken very stressful."
He further said, "Cats are highly fastidious creatures and will groom any substance from their coats to keep themselves clean. Having an unwanted substance in their coat could lead them to ingest the dye."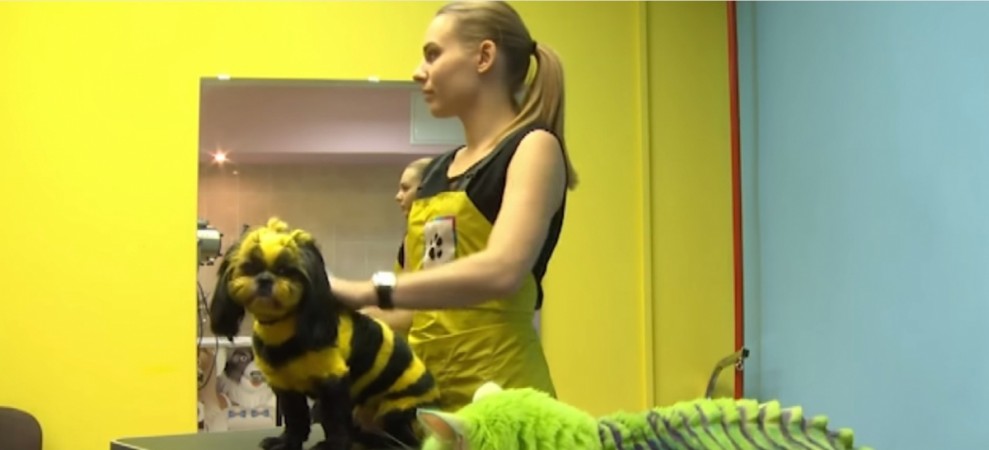 The Siberian cat named Vasya with grey fur is turned into a dragon with green fur, which is shaved and coloured to give the resemblance of a dragon, reported RT. And the dog's look was transformed into a bumblebee because its owner thought the ordinary look was boring.
"We decided to make a bright summer, pretty dog. That's why we decided to color it as a bee. It's a bright image," says Ekaterina Aidimirova, a groomer and the owner of Pchyolka, the bee-dog, reported RT.