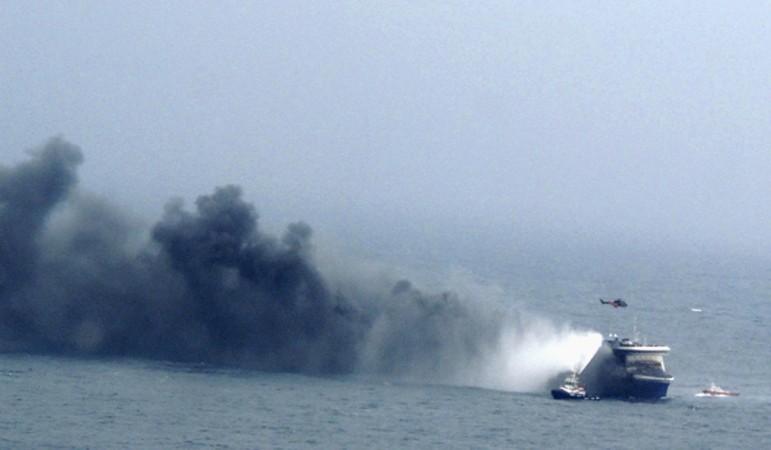 Four more people have been killed even as hundreds were rescued on Monday from the burning Greek ferry adrift in the rough seas between Italy and Albania. One person had died during rescue on Sunday.
The ferry, which was moving from Greece to Italy with 478 people on board, caught fire in the early hours of Sunday after a fire started in the car deck of the Italian ship Norman Atlantic.
More than 200 people were evacuated by Sunday, but several remained trapped, and officials confirmed the death of at least five persons, one of whom died on Sunday. Two people were reportedly injured during rescue operations.
Rescue operations have been hampered by the rough weather as gale-force winds slowed efforts.
Italy and Greece have sent navy and coast guard vessels for rescue operations, and helicopters have helped in airlifting passengers.
While the flames have been put out after 16 hours, the ship is still covered in dense smoke.