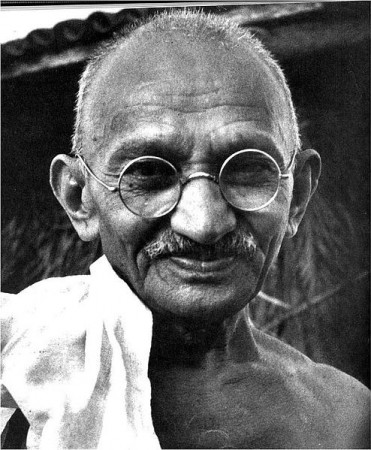 Rahul Gandhi has been taken to task by the 'great grandson of Mahatma Gandhi' for bringing the name of the Father of the Nation into electioneering and blaming the Rashtriya Swayamsevak Sangh (RSS) for the Mahatma's assassination by Nathuram Godse.
The person who has taken on Rahul is Shrikrishna Kulkarni, who says he was born in the Gandhi family. Kulkarni's mother is apparently Gandhi's third son Ramdas Gandhi's daughter.
In an open letter to Rahul, Kulkarni objected to the Congress refering to Gandhi in their election campaign. In the letter dated 8 March, Kulkarni asked Rahul to stop using Gandhi's name in the poll campaigning.
"You are not from the Gandhi family. You have fooled too many people for too long in India. Stop it now," the letter read.
"Gandhiji was my great grandfather. He was assassinated by Mr. Nathuram Godse. Many inquiry commissions have researched the case and none has implicated the RSS. My grandfather Ramdas Gandhi wrote to the then Home Minister, Sadar Patel to spare Mr. Godse the capital punishment -- our family had moved on even then...but...just for your information..when Ramdas Gandhi lay dying in Mumbai (1969), Mr. Gopal Godse, the younger brother of Mr. Nathuram Godse did pay him a visit. So as it stands, this issue is squarely in the past and my family has moved on," Kulkarni said in the letter.
Referring to the killings of both Gandhi and Rajiv Gandhi, the father of Rahul Gandhi, Kulkarni said: "To keep harping that the RSS killed Gandhi is akin to saying the Tamils killed your father...which would be such a petty falsehood isn't it?"
Click here for Kulkarni's letter to Rahul.