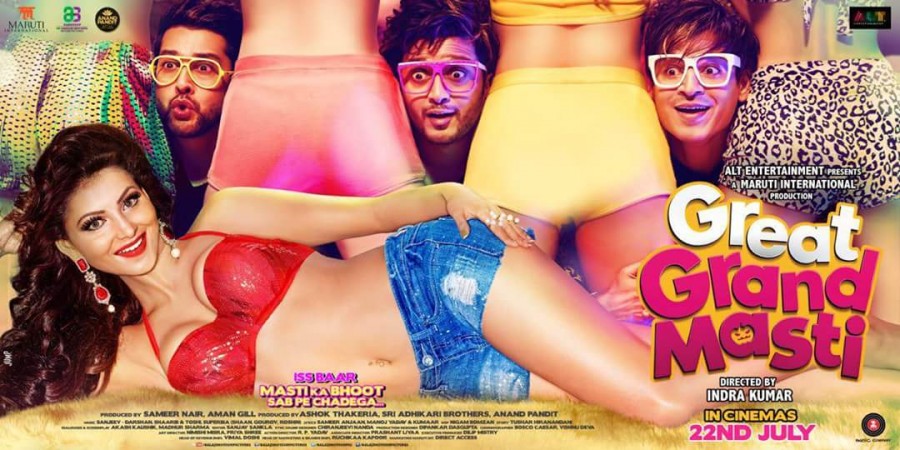 Adult comedy "Great Grand Masti" (Masti 3) has once again come under the scanner as actor Shiney Ahuja has sent a legal notice to the makers of the movie for using his name as reference to a maid's character in the film.
"Great Grand Masti" released on July 15, but the notice was reportedly served a day before its release, demanding removal of all the scenes of "Shiney the maid" and a written apology.
The character of the maid is apparently played by Sonali Raut, who is called by the name "Shiney" in the movie. The three characters of Riteish Deshmukh, Vivek Oberoi and Aftab Shivdasani are apparently seen trying to have some "fun" with the maid named "Shiney" in the movie.
The actor has served the notice to Balaji Motion Pictures, Ekta Kapoor, Jeetendra, Maruti International and director Inder Kumar, according to the Indian Express. Shiney was earlier accused of raping a house maid in March 2009 by a Mumbai court and was sentenced to seven-and-a-half years of imprisonment. The verdict came out in 2011, following which Shiney had filed an appeal at the Bombay High Court in 2012. The maid had later retracted her statement.
"Cleary naming the maid Shiney seems to be a quirky take on the infamous rape case of maid involving Shiney Ahuja. The trial court had convicted Shiney and he has challenged the conviction order before the Bombay High Court. The hearing of appeal is in progress before the Bombay high Court. In such a situation, producing a film using his name in a derogatory manner amounts to creating impediments in the free flow of administration of justice," Neeraj Chaudhary, managing partner of a Chandigarh based legal firm that has served the notice, told the daily.
Earlier, "Great Grand Masti" witnessed censor board hassles as the latter had found certain scenes too vulgar for the audience to watch. The makers of the film had then approached the Film Certification Appellate Tribunal and was given a clean chit.