It was an action packed Sunday in Dallas, with some mega wrestling matches taking place during the Great Balls of Fire. The biggest event of the night saw Brock Lesnar winning the Universal title, beating Samoa Joe, and also Braun Strowman defeating Roman Reigns in an ambulance match.
All eyes were on the title contest between Lesnar and Joe, and they did not disappoint the crowd, coming with some super powerful moves. Both the wrestlers threw some punches at one another, making it a close encounter.
They were looking to close out the game with their characteristic finishing moves, but it was Lesnar who, with his famous F5 that did the trick for him, walked away with the title. However, one also needs to praise Joe for his special effort.
There was plenty of entertainment in store for wrestling fans in Dallas as the ambulance match between Strowman and Reigns lived up to its expectation.
The contest witnesses some feisty action, and it was no different on Sunday, with both Strowman and Reigns involved in a close fight. It was Strowman who started the match on a bright note, but fans know that Reigns never gives up at any point of time.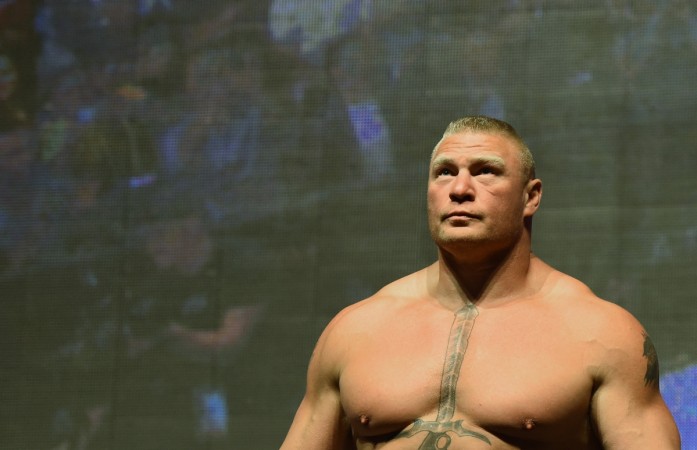 Later on, Reigns showed some real power with his moves, including a spear, but at the end it was Strowman and his determination to beat his opponent, which helped him emerge winner.
Though the Universal title and ambulance matches were the biggest ones at the Great Balls of Fire event, the Raw Tag Team Championship evoked plenty of interest as well. The Hardy Boyz were left red-faced as they lost to Cesaro and Sheamus in the 30-minute Iron match.
In the Intercontinental Championship, the Miz defeated Dean Ambrose. Miz was clever in his approach during the contest as he attacked Ambrose's knee and weakened him. Despite the latter's fighting spirit and comeback, Miz beat his opponent by a pinfall to retain the title.
Other results

Neville retained the Cruiserweight Championship, defeating Akira Tozawa
Sasha Banks beats Alexa Bliss in the Raw Women's Championship
Bray Wyatt emerged victorious against Seth Rollins
Big Cass defeated Enzo Amore
Heath Slater beat Curt Hawkins