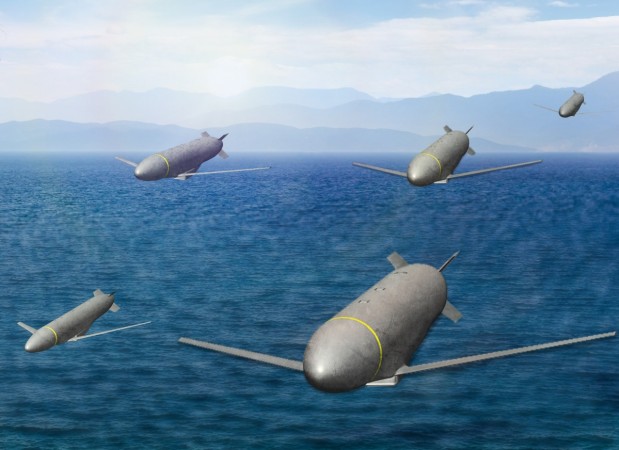 Lockheed Martin announced on Wednesday that it had received a $110 million five-year Phase 1 contract from the US Air Force Research Laboratory (AFRL) to develop new low-cost subsonic cruise missiles that can, in some way, chat among themselves and fly in "swarms."
The missiles, dubbed Gray Wolf, will feature networked, collaborative behaviours (swarming) to address Integrated Air Defense (IAD) system threats around the world.
The Gray Wolf missiles will be developed in four development phases, with the first one expected to run until late 2019.
Although the missiles will initially be demonstrated from an F-16 aircraft, they have been designed to be compatible with several other fighter jets, including the F-35, F-15, F-18, B-1, B-2 and B-52 aircraft.
"Lockheed Martin's concept for the Gray Wolf missile will be an affordable, counter-IAD missile that will operate efficiently in highly contested environments," Hady Mourad, Advanced Missiles Program director for Lockheed Martin Missiles and Fire Control, said in a statement.
"Using the capabilities envisioned for later spirals, our system is being designed to maximize modularity, allowing our customer to incorporate advanced technologies such as more lethal warheads or more fuel-efficient engines, when those systems become available," Mourad added.
The defence contractor also announced last week that it had received $944 million contract for production and delivery of Patriot Advanced Capability-3 (PAC-3) and PAC-3 Missile Segment Enhancement (PAC-3 MSE) interceptors that will help the US and allied military forces upgrade their missile defence capabilities.
The PAC-3 is a high-velocity interceptor that defends against incoming threats, including tactical ballistic missiles, cruise missiles and aircraft.
In addition, Lockheed Martin is also developing a high-power fibre laser for fighter jets under a $26.3 million contract from AFRL. The system is expected to be tested by 2021.