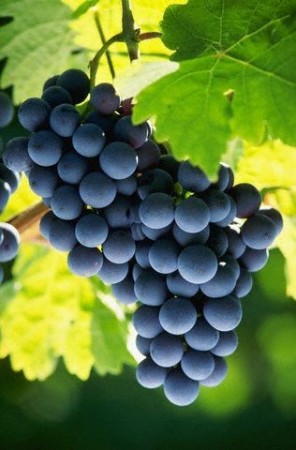 A new study has found that grape seed extract helps in bowel cancer treatment when given along with chemotherapy. Several studies on grape seed have shown effectiveness of grapes in treating various health problems such as kidney, liver, diabetes related problems, high blood pressure, Alzheimer's disease and even cancer.
Researchers at the University of Adelaide, adding to its benefits, claim that grape seed extracts if combined with chemotherapy can help improving treatment of bowel cancer.
This is for the first time researchers have found the effectiveness of chemotherapy with grape seed extract and how it helps killing colon cancer cells. The combination also showed lowering chemotherapy side effects.
It has been found that grape seed extracts are rich in proanthocyanidin, a flavonoid related to sub-group of tannins, which protects blood vessels and helps cardiovascular system.
"This is the first study showing that grape seed can enhance the potency of one of the major chemotherapy drugs in its action against colon cancer cells. Our research also showed that in laboratory studies grape seed taken orally significantly reduced inflammation and tissue damage caused by chemotherapy in the small intestine, and had no harmful effects on non-cancerous cells. Unlike chemotherapy, grape seed appears to selectively act on cancer cells and leave healthy cells almost unaffected" said Dr. Cheah, lead author and researcher in the School of Agriculture, Food and Wine.
In order to prove the study, researchers extracted the tannins from grape seed, froze and dried them. The powdered form of the tannins was then tested on colon cancer cells in a laboratory. They found that grape seed extract with concentration at 1000mg/kg showed no side effects. The extract lowered chemotherapy side effect up to 55 percent and improved growth-inhibitory effects of chemotherapy on colon cancer cells close to 26 percent.
"Grape seed is showing great potential as an anti-inflammatory treatment for a range of bowel diseases and now as a possible anti-cancer treatment. These first anti-cancer results are from cell culture and the next step will be to investigate more widely," said co-author and project leader Professor Gordon Howarth.
The findings have been published in Plos One Journal.