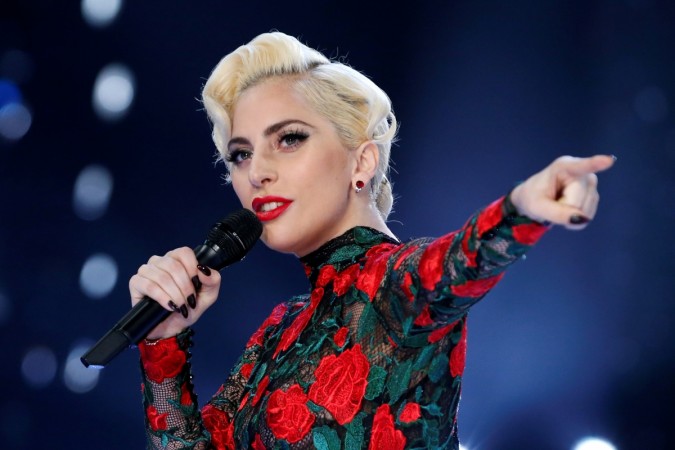 Looks like Recording Academy is going to make viewers go gaga, as the organisers have roped in Lady Gaga as well to perform at the 59th Annual Grammy Awards. Yes, E! News has confirmed that the singer will be performing with Metallica at the 2017 Grammys Awards. After a mind-blowing performance at the Super Bowl, fans cannot wait to see what the Joanne hit maker will perform at the Grammys.
Also Read: Grammys 2017: Katy Perry confirms Grammy performance; THIS is what she will be singing
The news about the collaboration was first teased when a fan website tweeted an unaired promo of the Grammys featuring Metallica and Gaga. The Bad Romance singer was last seen at the Grammys stage in 2016 where she paid a tribute to David Bowie. However, this will be the first Grammy performance by Metallica since 2014. Gaga has not been nominated for any category this year as her album, Joanne, released after the Grammy deadline. But Metallica is nominated under the Best Rock Song category for the song, Hardwired.
Newer names have been added in the performance list by Recording Academy recently. They confirm that 'Cool for the Summer' singer Demi Lovato, first time Grammy nominee and '7 Years' singer Lukas Graha, and Andra Day will also joining the list of artistes who will be performing on Sunday.
Others who have confirmed performances include Adele, Bruno Mars, The Weeknd, John Legend and Katy Perry among others.
However, fans want Cheap Thrills singer Sia to perform on the annual musical award show. Sia rocked the music scene around the world with her hit song, Cheap Thrills last year. She also made headlines when she released the song, The Greatest, as a tribute to those killed in the Orlando shootout. She carried forward the music magic via Never Give Up, contributing to the OST of Nicole Kidman and Dev Patel-starrer, Lion, to 2017. She also released a single Move Your Body.
The hit singer has been nominated for Best Pop Vocal Album (This is Acting), Best Pop Duo (Cheap Thrills) and Best Song Written for a Motion Picture, Television or Other Visual Media (Try Everything). Will the Recording Academy surprise fans with the announcement of Sia joining the list of performers this year?
Grammy Awards 2017 will see James Corden hosting. The show will kick-off at 8 pm ET/5 pm PT and will be aired on CBS. You can also follow International Business Times, India for live updates of the award show.