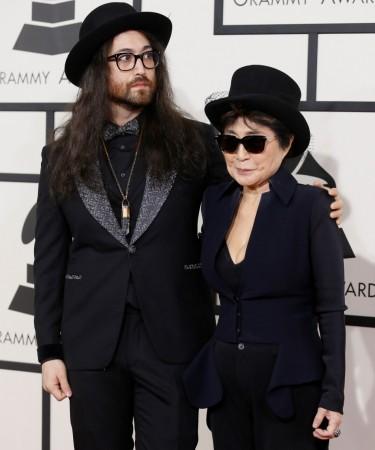 The two surviving members of Beatles reunited at the Grammy Awards 2014, where they were accorded the Lifetime Achievement award.
While Paul McCartney and Ringo Starr jammed to the former's "Queenie Eye", Yoko Ono - the wife of John Lennon - was spotted dancing to the song. Also present were her son Sean Lennon, Olivia Harrison - the widow of George Harrison - and wives of McCartney and Starr.
According to Mail Online, McCartney and Ono seem to have buried the hatchet as they were spotted holding hands and talking at one point during the night. Till last year, they had a strained relationship, owing to differences in opinion over credits for Beatles tunes. Also, many Beatles fans considered Ono to be responsible for the band breaking up.
"She certainly didn't break the group up, the group was breaking up," McCartney had said in an interview in 2012.
In a 2010 interview with the Mail Online, Ono had stated that she was hated by the whole world for falling in love with Lennon and "ruining" him.
"The Beatles were a group made up of four very complex men, and my small hand could not have broken these men up," Ono stressed.
"When I met John, I was blamed for breaking up the Beatles, I was blamed for ruining John and I was painted as a dragon. I had to deal with that… I could have turned and ran, but that was never an option. People didn't speak to me or they were just rude to my face. It did hurt…" she added.