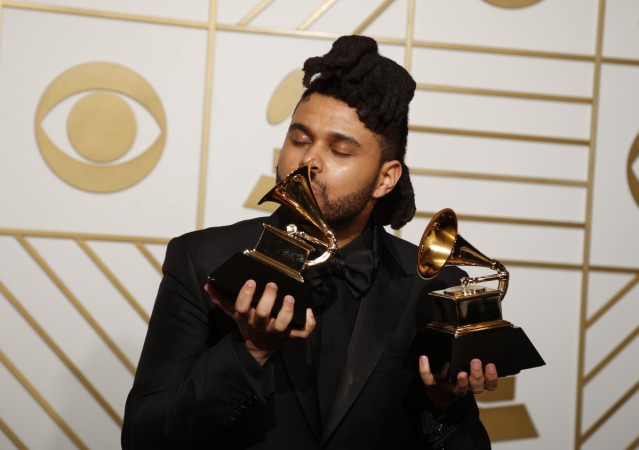 It was earlier reported that singers like Adele and John Legend have been roped in to perform at the 59th Annual Grammy Awards. It has now been confirmed by the Recording Academy that a few more artists will also join the list of Grammy performers this year. The award night will witness musical performances of artists including Maren Morris, Alicia Keys, A Tribe Called Quest, The Weeknd and Daft Punk.
Also Read: Grammy 2017: From Bruno Mars to Adele, here's the list of singers performing at the annual award function
The Weeknd has had a great start to the year with his album topping the charts. The two-time Grammy Award winner has been nominated this year as well. He will be seen performing with six-time Grammy winners Daft Punk! The Starboy stars will make a comeback on the Grammy stage. This will also mark Daft Punk's first live performance since 2014.
Nominated for Best New Artist, Maren Morris will be seen performing with 15-time Grammy Award winner Alicia Keys. An excited Morris tweeted: "Can't believe I'm saying this, but I'm performing at the #Grammys !!" followed by another tweet that read: "AND I'm gonna collab with my girl @aliciakeys again for this incredibly special night of music. See you through the tv!" The two collaborated for a performance for an episode on CMT Crossroads last December.
Anderson Paak will be seen joining hands with legendary hip-hop group A Tribe Called Quest, and 15-time Grammy winner Dave Grohl to set the stage on fire. Paak is nominated for Best New Artist and Best Urban Contemporary Album for his breakthrough album Malibu.
The star-studded night also includes Bruno Mars, Metallica, Carrie Underwood and Keith Urban. The evening will be hosted by James Corden. The award function begins at 5.00 pm PST. Stay tuned to International Business Times India, for live updates of the event.