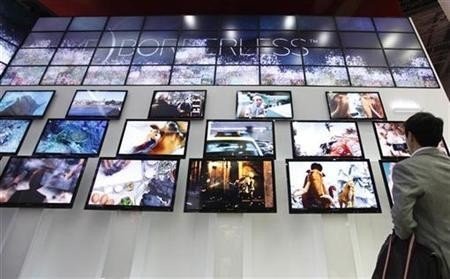 Imports of LED/Plasma/LCD television screens by air travellers will be levelled with 36.05 percent customs duty at the Indian airports from August 26 onwards, as per a government notification.
It remains unclear whether the move is to curb the current account deficit (CAD) or to bow down to local manufacturers, who have often complained about the misuse of baggage rules.
According the prevailing rules, any person above 10 years of age and having stayed abroad for more than three days is allowed to bring back articles worth up to ₹35,000. Presently, air travellers can bring flat screen tv sets without being charged any customs duty.
But from next Monday, the government has decided to "disallow import of flat panel (LCD/LED/Plasma) television as part of free baggage allowance," as reported by PTI.
As of late, the government has taken a slew of measures to reduce the spending of Indian currency abroad. For instance, it is now allowing banks to levy higher interest rates on foreign-currency deposits.
On 12 August, Finance Minister P Chidambaram had indicated that import duty would be raised on precious metals, such as gold and platinum, along with other non-essential or luxury goods in order to check the burgeoning CAD.
But the ban on duty-free tv sets will also be a relief for domestic manufacturers as imports of television screens amount to 10-12 percent of domestic sales, head of sales Sony India, Sunil Nayyar, told TOI.
Imports TV set
As per government data, Indians spent a whopping $14.2 billion (around ₹9,0347 crore) in importing screens and smartphones. About a million TV sets are imported annually from countries like Dubai, Singapore and Thailand, according to a Wall Street Journal report.
"This kind of imports have been troubling us. It's a win-win situation as the government will also get revenue," Nayyar told a newspaper daily.
Moreover, the gap between rupee and dollar further widened on Tuesday as it slumped to ₹64.13 against the US currency.