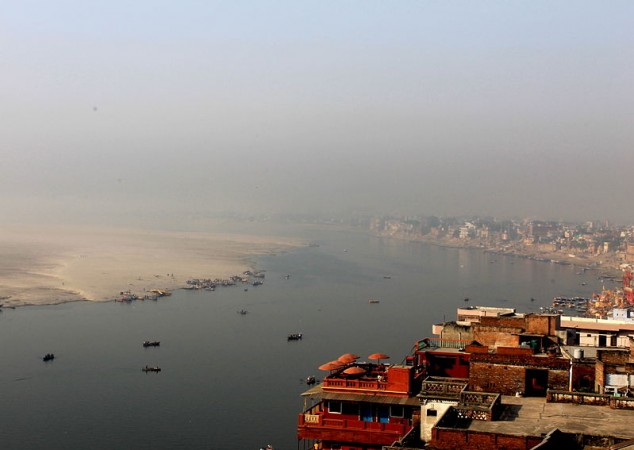 Road Transport, Highways and Shipping Minister Nitin Gadkari said Sunday that the government is planning to set up 20 water recycling plants along the Ganga. The project would also provide huge employment opportunities, he added.
Speaking at the currently ongoing World Cultural Festival in New Delhi, Gadkari said the water from the recycling units would be used at 13 railway stations and a refinery in Mathura, near New Delhi. The recycled water would also be used in power plants, Press Trust of India reports.
"We are committed to conserving ecology. By developing waterways, we can save the environment to minimise pollution. Ganga is a subject close to people's hearts. We have started huge work on the Ganga. We are making 20 water recycling plants along the river," Gadkari was quoted as saying by the agency.
The minister also said that recycled water will be used for the industry. "The environment issues are very important and I feel we are progressive and development oriented. Eradication of poverty is our mission through creation of hug number of jobs," he added.
Parliament's approval – clearing the National Waterways Bill 2015 – is believed to be a "revolutionary" step and lead to utilisation of about 35,000 km of waterways – a bid for sustainable development.
Although utilising waterways will reduce pollution on roads, it would involve high logistical costs. According to the transport minister, the government has given approval for utilising plastic in tar for constructing roads, PTI report added.
"Conversion of knowledge into wealth as well as conversion of waste into wealth is our mission. By these two missions, we can make the life of people a sustainable one," Gadkari said.
The National Waterways Bill 2015 is aimed at unleashing the navigation potential of our large river ways resources.
— Nitin Gadkari (@nitin_gadkari) March 9, 2016