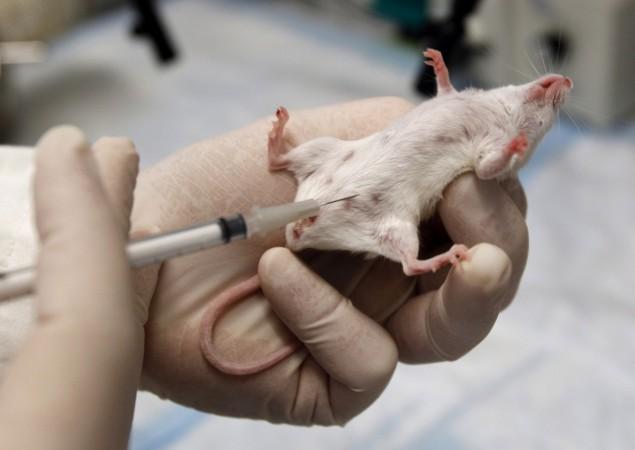 In a move that will please animal rights activists, the Indian government has amended its Drugs and Cosmetic Rules (DCR), 1945, and done away with the repeat tests on animals for drugs which have already been approved by the other countries.
The Union Health ministry in a notification issued March 16 said the draft of amendments to the DCR, 1945, were made public inviting suggestions from the stakeholders and public.
It said that the ministry, after considering various opinions from the public and consultation with the Drug Technical Advisory Board, has decided to amend the Schedule Y of the DRC, 1945, so that there is no requirement of animal toxicity studies in the country for drugs, which have earlier been approved by the drug regulatory authority of India.
People for the Ethical Treatment of Animals (PETA) India and Union Minister Maneka Gandhi, who is also an animal rights activist, had appealed the health ministry to scrap the tests on animals for drugs that are already approved by other countries, the Press Trust of India reported.
The Indian Investigational New Drugs Division, after reviewing requests from PETA and Maneka Gandhi last year, recommended to the Drug Technical Advisory Board (DTAB) that the animals be spared cruel tests for new drug registrations when complete data from earlier toxicity experiments is available from other countries.
Animal rights activists have welcomed the government move.
"We welcome this move by the health ministry. The new amendment will not only save thousands of animals every year from being subjected to redundant animal testing, it also marks the beginning of a potential new era of sophisticated animal testing alternatives in India," Gauri Maulekhi, humane society international's India consultant, was quoted by the PTI as saying.
PETA India Research Associate Dipti Kapoor said that by banning redundant and painful tests on animals, the Indian government will spare the lives of hundreds of thousands of animals in repeat experiments each year.