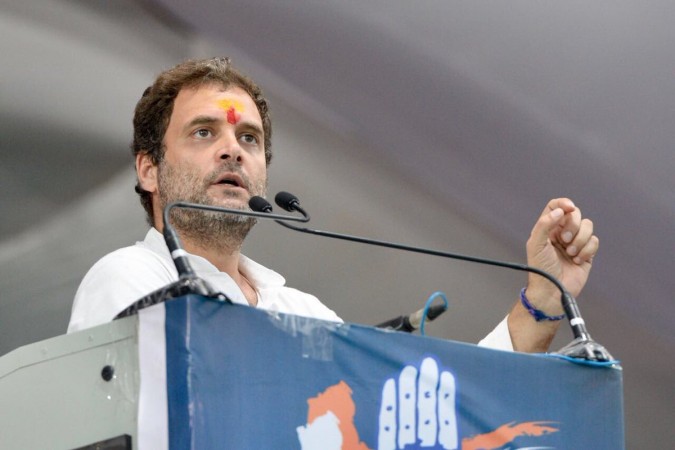 The Central government on Tuesday retaliated to Congress vice-president Rahul Gandhi's swipe at the Goods and Services Tax (GST) regime.
The retaliation came on the same day as the government announced GST collection of Rs 92,150 crore in September.
Union Finance Minister Arun Jaitley had announced earlier in the day that late fee for GST returns for the months of August and September had been waived.
'Gabbar Singh Tax'
Rahul Gandhi, who is campaigning hard in Gujarat before Assembly elections in the state, had recently called GST the "Gabbar Singh Tax."
Jaitley on Tuesday hit back, saying: "Those habitual of 2G and coal block scams, will have objections to legitimate tax." His references were to the two biggest scams under the Congress-led UPA regime, which had led to a loss of lakhs of crores of rupees to the country.
Jaitley also slammed the Congress for its plan to observe November 8 as "Black Day."
On November 8, 2016, Prime Minister Narendra Modi had declared the demonetisation move — a highly polarising issue that has of recent come in for criticism — in a bid to remove black money from circulation and fight corruption.
GST collection for September 2017
Meanwhile, the Union Finance Ministry announced that it had collected Rs 92,150 crore as GST from 42.91 lakh businesses last month. The collection figures reflected GST returns submitted till October 23.
From this total amount, Rs 14,042 crore came from central GST, Rs 21,172 crore from state GST and Rs 48,948 crore from the integrated GST, of which Rs 23,351 crore was on account of imports.
There was a dip in GST revenues in August. According to official data, the total GST collections fell to Rs 90,669 crore in August from Rs 94,063 in July.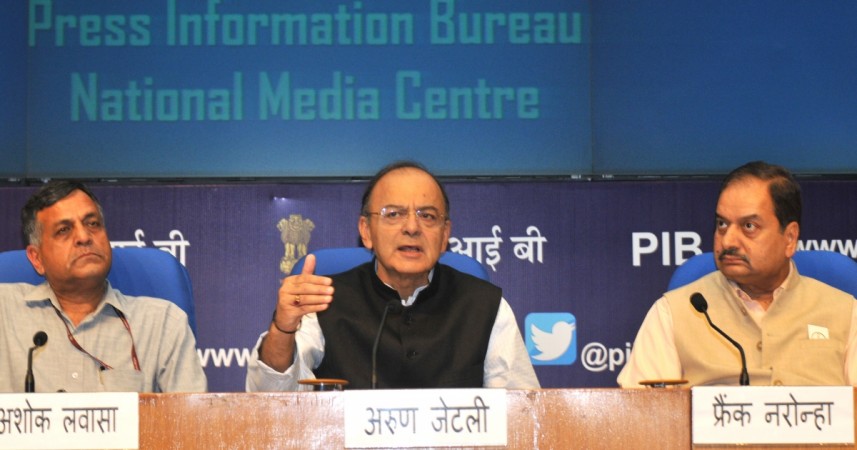 This dip could be due to poor working of the GST Network. Earlier reports had suggested that the GST filing site had crashed due to huge rush on the last day for filing returns.
To combat this, Finance Minister Arun Jaitley said the government had decided to waive the late fee on the filing of GSTR-3B for the months of August and September.
"To facilitate taxpayers, late fee on filing of GSTR-3B for August and September has been waived. Late fee paid will be credited back to taxpayer ledger," wrote Jaitley in a tweet.
"Despite the teething troubles, the government and the GST Council are addressing (the concerns), initial results in the form of revenue raised seem encouraging," added Jaitley.
About 42.91 lakh business entities had filed initial GSTR-3B returns for September.
The new tax regime was rolled out from July 1, which aimed to replace several cascading taxes in India.