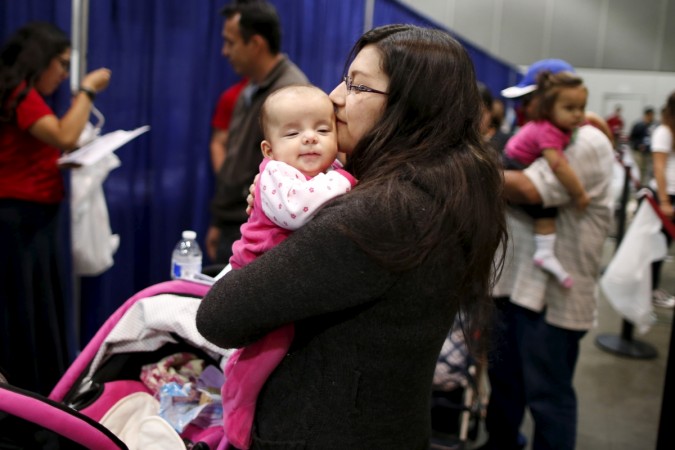 The Indian government is considering extending maternity leave from the current 26 weeks to eight months, the Union Minister for Women and Child Development (WCD), Maneka Gandhi, was quoted by the Press Trust of India as saying on Sunday.
"We would like to give mothers an eight-month break. I won't like working mothers to worry about their child suffering from cold and cough and so that they get to spend time with their children. We hope to get orders from the department of Personnel and a decision from Cabinet on this soon," the minister said during an event held on the occasion of International Mother's Day in New Delhi.
India is already in the list of 16 countries, which have the longest paid maternity leave, according to the Times of India. The country's Labour Ministry announced the new measures earlier this year as a result of amendment of the Maternity Benefit Act, 1961.
Maneka Gandhi has also proposed health cards for women for compulsory health check-ups on a regular basis. "We are proposing a compulsory health card for women making five to six most vital tests compulsory," she was quoted by the PTI as saying.
She further said that it is the responsibility of men to ensure that the annual check-up of women is done in their families. Gandhi added that negligence on part of men often leads to development of serious diseases such as cancer and tuberculosis in women.
"It will be the responsibility of the woman's spouse to ensure that the tests are done and it has to be done every year. If anyone does not, many other avenues and direct transfer benefits would be stopped," she said, adding that she has observed as a parliamentarian that men willingly prefer not taking their wives to the hospital when they are ill.
"As an MP I often see that women are brought with serious illnesses by their husband at their last stage. There are various excuses by husbands to not take her to hospital," she was quoted by the PTI as saying.
Gandhi's WCD ministry has already proposed to the Health ministry several measures for provision of health cards to women. The minister said that the Health ministry will have to work on the proposal and implement it.