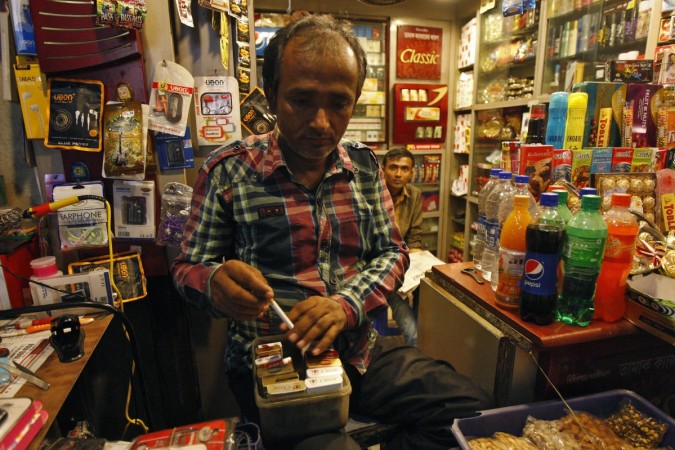 Unfazed by the criticism from the tobacco industry over the large health warnings on the packets of cigarettes and other tobacco products, the Indian government is now mulling to impose a complete ban on the Foreign Direct Investment (FDI) in the tobacco sector.
The Union Ministry of Commerce and Industry is working on a proposal to ban FDI in the tobacco industry. A draft note has already been circulated to various health and finance ministries and NITI Ayog, the Press Trust of India reported.
Currently, FDI is only permitted for technology collaboration such as licensing for franchise, trademark, brand name and management contract in the tobacco sector.
FDI is not allowed in manufacturing of cigarettes, tobacco, cigars or its products. The Ministry of Commerce and Industry is planning to even ban FDI in licensing for franchise, trademark, brand name and management contract in the sector, the PTI quoted its sources as saying.
The complete ban would stop the indirect flow of overseas funds in India's tobacco industry through branding, franchise licensing among other foreign technology collaborations.
The $11 billion tobacco industry is up in arms against the health ministry's directive on increasing the size of health warnings on cigarette/tobacco packaging to 85 percent from 40 percent.
Various industry stakeholders have moved Supreme Court challenging the government order. The country's top court has scheduled the hearing for the case on May 3.
Major cigarette, tobacco manufacturing companies, including ITC, VST Industries and Godfrey Philips, announced to shut their factories against what they called as ambiguity over the new government decision.
The Tobacco Institute of India (TII), the body representing key industry players, has started a counter public awareness campaign against the government directive.
The TII said that 85 percent pictorial warnings would encourage illegal trade of cigarettes and tobacco products in the country through smuggling. Since smuggled cigarette packs will not carry the necessary health warnings, people can consider them safe leading to their widespread consumption, TII's official statement said.
The Tobacco lobby has justified its stand by saying that countries like the United States, China and Japan that account for 51 percent of global tobacco consumption have no health warnings.
The World Health Organization (WHO), meanwhile, has backed the Indian government and called the current debate in the country as worrisome. According to WHO Global Audit Tobacco Survey, about two in three adults (64.5 percent) in India noticed advertisement or tobacco promotion products. The survey said three in five current tobacco users in India (61.1 percent) noticed the health warnings on tobacco packaging and one in three tobacco users (31.5 percent) thought of quitting tobacco because of warning label.