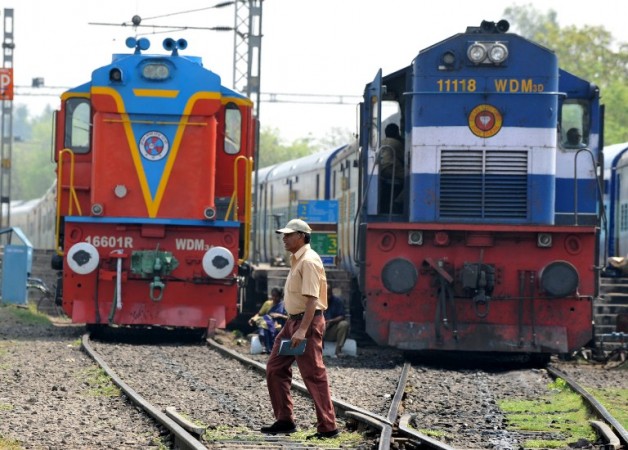 Indian Railways is set to experience a paradigm shift, as a government appointed panel has recommended permitting private players to operate passenger trains.
Earlier, the Narendra Modi government had set up a panel headed by NITI Aayog member and renowned economist Bibek Debroy to suggest ways to restructure Asia's largest railway network.
The Debroy panel, which has recommended entry of private companies in the public transporter's operations and maintenance, will table its full report before the government on Friday, The Times of India reported.
Railway Minister Suresh Prabhu had ruled out the possibility of handing over operations to private players about six months ago.
"We want to get private participation but that does not mean we want to privatise railway's operations," he had said, while addressing an event.
The public transporter employs close to 13 lakh employees.
In December 2014, PM Modi had denied reports of private sector participation in the Railways.
"There is a misunderstanding that Railways is being privatised. However, I want to make it clear that we are not privatising Railways. We cannot go in this direction. You don't have to worry. It is neither our wish nor thinking," Modi had told DNA then.
The panel also seeks introducing external talent to restructure the state-owned transporter drastically.
The panel also makes a recommendation to abandon a separate railway budget.
Other drastic changes suggested by the panel include implementing commercial accounting for railway operations, transforming production units into corporations and allowing private sector in manufacture of coaches, wagons and locomotives.
"The committee did not recommend privatization of India Railways. It does, however, endorse private entry, which is not ab initio but ab hinc — as this is already part of the accepted Indian Railway policy — with the provision of an independent regulator," said the report.
The committee supports decoupling of the Railways' non-profitable operations such as running schools, hospital and others, from its core business.
The panel added that private sector involvement in the Indian Railways remains "muted" against its participation in other sectors such as ports, telecom, airports and roads.
Similar to the telecom industry, the Debroy committee has suggested establishing a Railway Regulatory Authority of India (RRAI) having a separate budget and function outside the railway ministry.