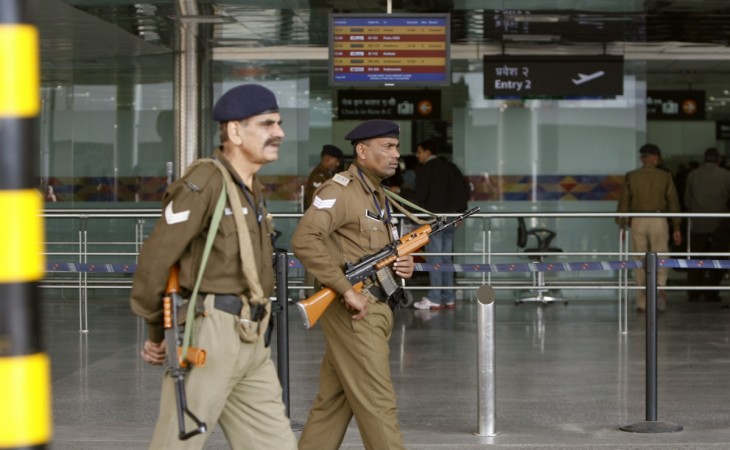 To set deterrents against terror threats, the Ministry of Home Affairs (MHA) ordered security audit of nearly 100 civil airports and decided to bring them under the Central Industrial Security Force (CISF) cover gradually along with random checks at the entrances of airports.
The decisions, taken on Aug. 5 in New Delhi at a high-level meeting attended by Minister of State for Home Kiren Rijiju, Minister of State for Civil Aviation Jayant Sinha, National Security Advisor Ajit Doval and top officials of Ministries of Home and Civil Aviation, aims to introduces a slew of new measures. The report of the security audit being conducted by a team of experts from Ministry of Home Affairs, Intelligence Bureau, CISF and Bureau of Civil Aviation Security will be submitted within 20 days.
"We are going to completely overhaul the security apparatus of all airports. A dedicated plan is being worked out. Security audit of all airports have been ordered and based on the report, their security will be upgraded," Kiren Rijiju, Minister of State for Home was quoted as saying by PTI.
The new measures include drawing up of Standard Operating Procedures (SoP) for random checking of incoming vehicles of air travellers in city side approach and thorough specialised checking of cargo. SoPs for detection of drones and other flying objects will also be circulated to all airports for proper implementation.
However, the MHA, which handles internal security, opted for gradually increasing the CISF cover to 98 civil airports instead of the Civil Aviation Ministry's proposal to raise a separate force for aviation security, on the lines of the Railway Protection Force.
National Security Advisor Ajit Doval also doubted the competence of the Bureau of Civil Aviation Security (BCAS) in raising such a force, while saying the MHA has competence, expertise and experience. There was also a suggestion that airport security be funded by the MHA to reduce the burden on airport operators, who pass on the cost to passengers.
Signs of vulnerability
The decision to take new steps come after the terror attack on Brussels' Zaventem airport where terrorists detonated suicide bombs before the security hold area, where passengers and luggage are checked, inside the airport terminal, causing the death of 32 civilians.
At the moment, 39 civil airports do not have CISF cover. Among the 98 airports, 26 airports, including Delhi and Mumbai, are considered hyper-sensitive, out of which 18 are under CISF cover, while six, including Srinagar and Imphal, are being guarded by the CRPF, the state police or by other paramilitary forces.
Under the sensitive category, there are 56 airports, out of which only 37 have CISF cover and amongst 16 other airports, only four have CISF security.
Strategies of security
All stakeholders of the government came together to make suggestions to enhance security after careful review in order to take both short-term and long-term steps to reduce vulnerability of airports of high value.
While NSA Doval said that each vulnerable facility needed to be identified and the gaps in security apparatus plugged, the MoS Civil Aviation, Sinha, suggested the meeting to focus on 4-5 "low hanging fruits" like fool-proof security at the terminals and in the periphery through doable steps.
Surender Singh, Director General of CISF, who at first expressed doubt over assaults in cargo areas and "direct bold attack" from city side approach suggested that since cargo areas are considered vulnerable to terror attacks, high-tech luggage checking machines should be installed there.
He also recommended presence of armoured vehicles at airports and frequent and effective patrolling by security and law enforcement agencies to deter such attempts.
Rajiv Nayan Choubey, secretary, Civil Aviation, suggested behaviour monitoring mechanism and profiling of travellers at the airports.
Threat emanating from vantage points of high rise buildings located on the periphery of the airports was also discussed and it was concluded that the Union Home Secretary should persuade the local police of each state to provide peripheral security.