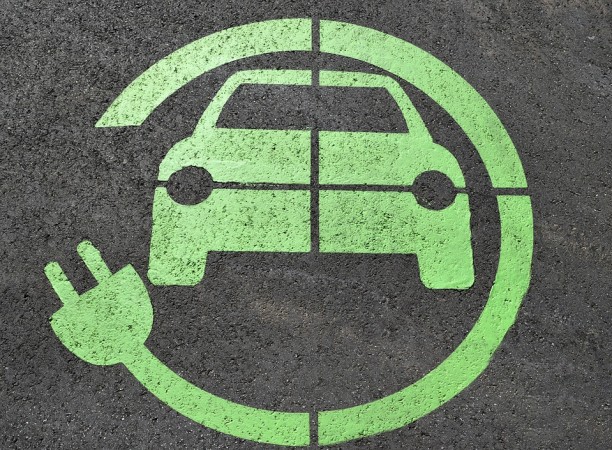 With an aim to push electric vehicles (EVs) in India, the government has invited proposals from cities with a population over 10 lakh to provide grants under the Faster Adoption and Manufacturing of (Hybrid &) Electric Vehicles in India (FAME India) scheme. The cities will have to adopt electric vehicles in multi-modal public transport.
"The Expression of Interest is for a pilot project under the FAME India Scheme, specifically designed to give a push to electric vehicles in multi-modal public transport," a senior government official told news agency PTI.
The 'Expression of Interest' has been floated by the Heavy Industries Ministry, which has invited state governments and municipal corporations for switching to electric vehicles for shared mass transport.
Electric vehicles are still not popular in India. High price for vehicles, shorter range and lack of infrastructure hold back EVs evolution in India. However, the scene is set to change as the Narendra Modi government recently announced its ambitious plan that sees India using only electric vehicles by 2030.
According to the proposal, the government would offer a maximum fund of Rs 105 crore to each selected cities in the current financial year to procure mass electric vehicles for public transport.
Other than the monetary grant of up to Rs 105 crore per city, the central government will fund to setting up charging station and other infrastructure with a maximum ceiling of Rs 15 crore per city.
Parameters such as the population of a city, its average pollution level, the number of vehicles registered and ranking in Swachh Bharat Abhiyan will determine the selection of the city.
And funding will be available only to procure electric buses, electric 4-wheelers, battery-powered passenger cars and electric 3-wheelers. The demand incentive is available to buyers including end-users and consumers in the form of an upfront reduced price to enable wider adoption, under the FAME India Scheme, according to the report.
Earlier, Union Minister for Road Transport and Highways Nitin Gadkari had sent a strong message to automakers to move to alternative-fuel vehicles
"I am going to do it, whether you like it or not. I will bulldoze. Petrol diesel banaane walon kaa band-baajaa bajaanaa hai (We will take the makers of petrol/diesel engine vehicles to task)," Gadkari had said.
Following the government's electric vehicle push, Maruti Suzuki Chairman RC Bhargava had said that the company plans to release models based on customer preferences. Speaking at the company's 36th annual general meeting (AGM), he had said that the move could greatly enhance the usage of electric vehicles in the country and lead to a cleaner environment over time.
States are playing equally important role in adopting electric vehicles. Recently, the Karnataka government had said that it is exploring every possibility to attract investments worth Rs 31,000 crore from companies looking to set up manufacturing and R&D units for EVs in the state.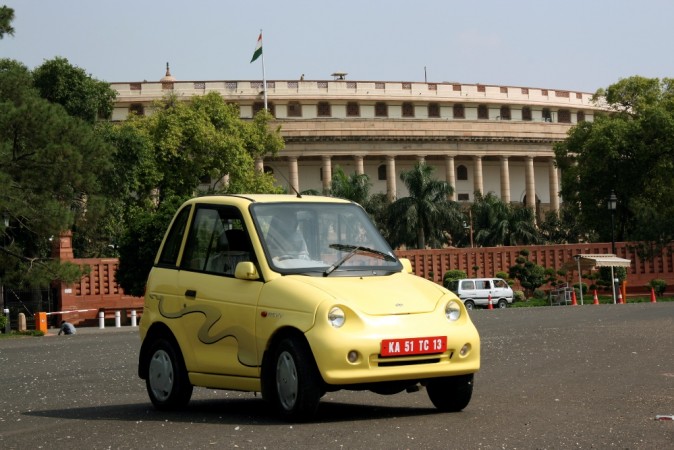 Karnataka's Industries Minister RV Deshpande had said, "I am sure this policy would be a game-changer in the industry and will be a model for other states. Our real work starts now, focusing on developing a ready ecosystem for a vibrant EV sector in the state."
Taking cues from the government, car manufactures are gearing up for the switch to electric. Companies like Mahindra and Mahindra, Maruti Suzuki and Tata Motors are betting big on the electric cars.
On September 18, the Mahindra Group and Ford Motor Company had signed a MoU to get into a stretegic partnership to leverage their mutual strengths for mobility programs, connected vehicle projects, electrification and distribution within India and global markets.
Energy Efficiency Services Ltd (EESL), a venture set up under Ministry of Power to facilitate implementation of energy efficiency projects, invited the tender bids for supplying electric vehicles for government departments.
Tata Motors has won the tender. And EESL now plans to replace petrol and diesel cars used by government and its agencies over the next 3-4 years.
But before the switch to EVs project sees the light of the day, we need to ponder on a few challenges. Currently, Mahindra and Mahindra is the only company in India selling electric cars and the Lithium battery it uses for powering its EVs is imported.
Next, for India to be ready for EVs, the battery charging stations will have to be a focus area. So far, there seems to be no clear plan on how this will be developed. We need a proper blueprint for the electric vehicle infrastructure in place before making headline-grabbing statements.