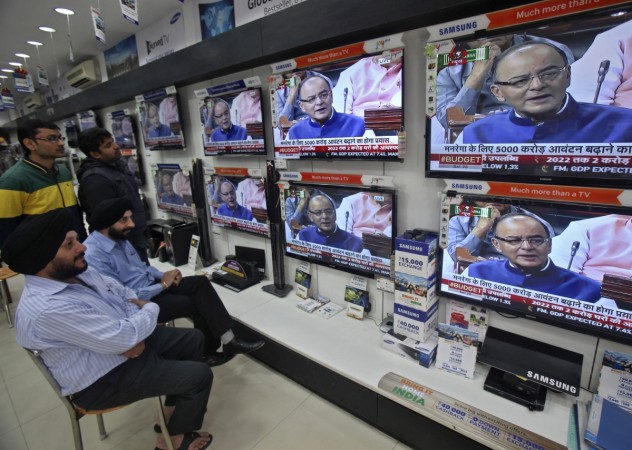 The government is likely to meet the fiscal deficit target of 3.9 percent for the current fiscal year (FY16), according to a Deutsche Bank report. For the next financial year (FY17), it is expected that the government will set its deficit target at 3.8 percent of the GDP.
A fiscal deficit is the difference between the government expenditure and the revenue.
The report also added that the Indian economy will stick to a "slow pace of fiscal consolidation," and noted that the central government's fiscal deficit target was based on realistic revenue and expenditure growth assumptions, Press Trust of India reported.
"Overall, we think the government should meet its fiscal deficit target for FY16, without having to compromise much on capital expenditure, breaking from the trend of the last three years. Given the various constraints and competing considerations, we expect the government to set a 3.8 percent fiscal deficit target for FY17, which will mark a slight improvement over this year's likely out-turn of 3.9 percent of GDP," the Deutsche Bank report stated.
The government aims to reduce the fiscal deficit from 3.9 percent in FY16 to 3.5 percent in FY17. It also hopes to bring it down to three percent in the medium term, but may not be able to reach the target before 2017-2018.
Buoyancy in tax collections helped the government improve its finances — thereby keeping a tab on the revenue deficit. After the announcement of the union budget on 29 February, the government is expected to stick to its fiscal consolidation programmes.
Moreover, the Deutsche Bank report noted that the RBI could lower policy rates post the budget. "We expect 25 bps rate cut in March or April; more room could however open up in the second half of 2016, if growth- inflation continues to surprise on the downside," it said.