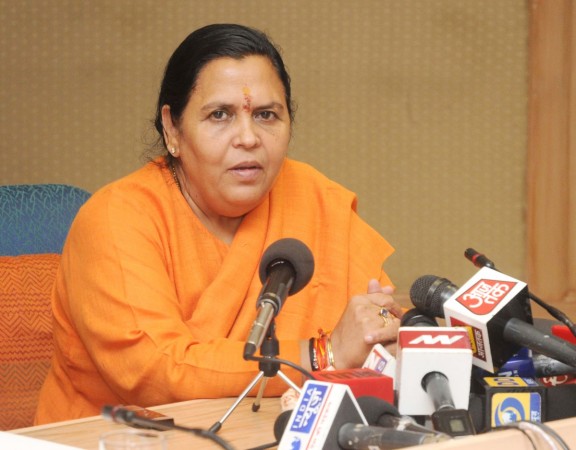 As part of its drive to clean the Ganga river and redevelop ghats and places along the river banks, the government is launching 231 projects under the Namami Gange programme.
The initiative is aimed at modernising ghats and crematoriums, developing sewage infrastructure and treatment, and planting trees (medicinal plants) along the river bank.
In addition to the projects, the government also plans to develop 400 villages as Ganga Grams adjacent to the banks of the Ganga in phase I. Thirteen IITs have adopted five villages each for the development of these grams.
According to an official statement, Water Resources, River Development and Ganga Rejuvenation Minister Uma Bharti said the projects would be inaugurated in the states of Uttrakhand, Uttar Pradesh, Bihar, Jharkhand, West Bengal, Haryana and Delhi. The Ganga and its tributaries flow through each of these states before branching off into distriburaties that form a delta into the Bay of Bengal.
Dehradun, Garhwal, Tehri Garhwal, Rudraprayag, Haridwar and Chamoli districts of Uttrakhand will see 47 of these projects across various locations, Bharti was quoted as saying in the statement. Since Haridwar is the place where the Ganga debouches â€" emerges from a narrow space in a much wider form â€" into the Gangetic plains, the main projects would take place there.
Besides, 20 projects in West Bengal will be inaugurated across the districts of North 24 Parganas, Nadia, South 24 Parganas and Howrah, with the main project being planned in Budge Budge. Bihar will see the inauguration of 26 projects at various locations in the districts of Buxar, Vaishali, Saran, Patna and Bhagalpur, with the main function at state capital Patna.
Uttar Pradesh will see the inauguration of 112 projects under the Namami Gange programme at locations across the districts of Amroha, Bijnor, Hapur, Muzaffarnagar, Meerut, Mathura, Allahabad, Varanasi, Farukhabad and Kanpur, with the main functions at Narora, Mathura, Varanasi and Kanpur, held simultaneously.