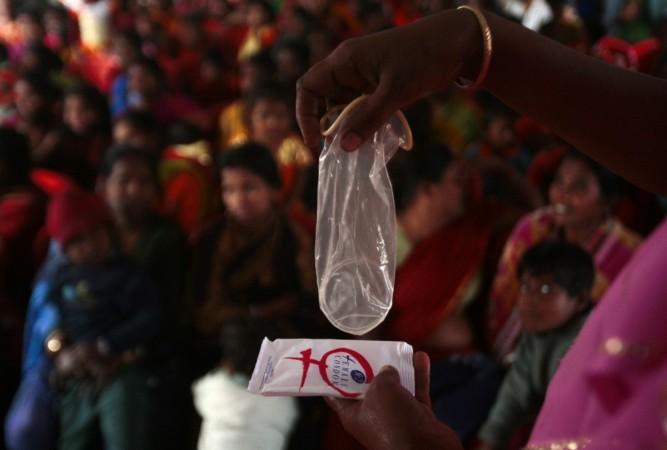 Indian women now have more options of birth-control measures to choose from, as the government has ordered the inclusion of the injectable as well as oral contraceptives in the National Family Planning Programme (NFPP). The contraceptive Nirodh condom has also been given a new packaging to popularise its use. These contraceptives would be available free of cost at all the primary, community health centres, apart from the district hospitals.
The government has also chosen Bollywood superstar Amitabh Bachchan as the brand ambassador for NFPP.
"As a part of our continued efforts to offer Indian women a broader basket of choice, a method mix of contraceptives — Injectables, Centchroman and progestron-only pills (POPs) — have now been introduced into the public health system under the NFPP," Union Health Minister JP Nadda said while inaugurating a two-day national summit on family planning Wednesday, according to an official statement.
Nadda said the government would also tie up with private organisations to ensure that the available contraception measures are widely accessible. The minister said family planning has been made a major part of the reproductive, maternal, newborn, child, and adolescent health (RMNCH+A) strategy to improve survival and health of women and children with special focus on delaying the first birth and the spacing between births.
He further said the inclusion of contraceptives in NFPP will ensure the access to preferred contraceptive methods for women, which is essential for helping them maintain their well-being and independence.
Considering that 45 percent of the maternal deaths occur in the age group of 15-25 years where 52 percent of the total fertility is also clustered, we are moving from limiting to delaying and spacing for wider health benefits, the minister added.
Nadda said India has seen a sharp decline in decadal growth rate to 17.64 percent during 2001-11 from 21.54 percent in 1990-2000.The Total Fertility Rate (TFR) has also come down 2.1 or less from 6 in 1951. Nadda also launched the new revamped Family Planning logo for media campaign, along with a 360-degree communication plan for enhanced awareness regarding various issues surrounding family planning in the country.