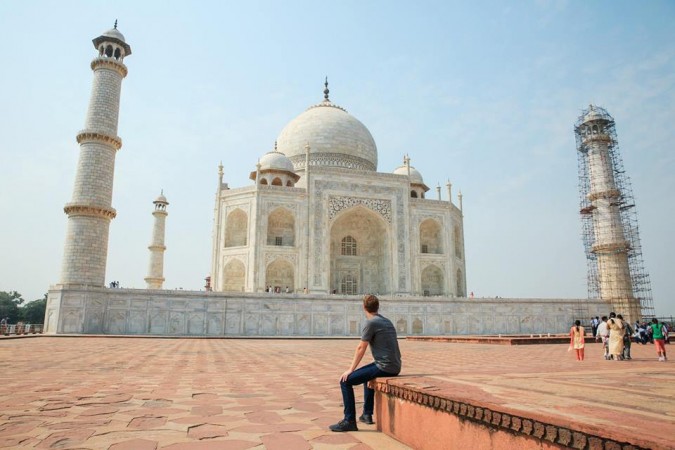 The government said Friday it hiked the entry fee at 116 historical monuments protected by the Archaeological Survey of India (ASI) from immediate effect. The hike would apply to both categories of monuments under the ASI: world heritage and other monuments.
Now, citizens of India, SAARC and BIMSTEC regional groupings of Indian neighbour countries will have to pay Rs. 15 for other monuments and Rs. 30 for world heritage sites. For all other nationals, the hike has been twofold to Rs. 200 and Rs. 500 for other monuments and world heritage sites, respectively.
With an aim to enhance the tourism sector, tourists visiting these noteworthy ASI monuments will also be offered high value tickets at Rs. 300 and Rs. 750 for other monuments and world heritage sites, respectively.
"The high value tickets will provide better facilities such as wi-fi connectivity, mementos, CDs with pictures and films of the monument, and free bottled water," according to new government notification.
All the foreign nationals buying the high value ticket will also have a separate queue for ensuring smooth entry to the monument.
"The enhancement comes after a period of more than 15 years as the last increase took place in 2000," said the notification. It added the enhanced rates are said to be on par with entry-fees charged at monuments globally.
The entry fee hike has often drawn criticism for depriving India's poor from visiting their cultural heritage. However, the release said it has been revised after calling for comments/suggestions from general public and in consultation with the ministry of tourism, tour operators and travel associations.
Some of the thirty man-made world heritage sites include places like the Taj Mahal, Fatehpur Sikri, Qutub Minar, Hampi, Bimbetka, Ajanta, Ellora, Pattadkal, Chola temples and Khajuraho.