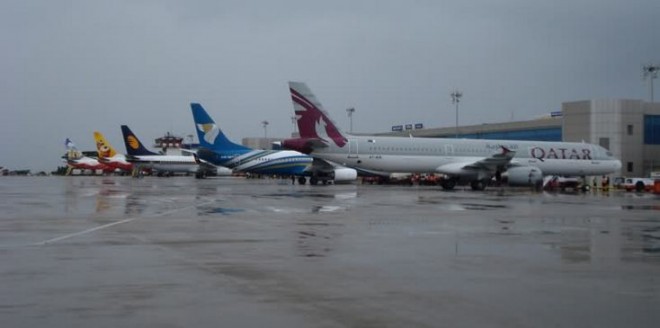 The civil aviation ministry has dropped a proposal to raise the limit of foreign investment in Indian airlines from existing 49 percent to 74 percent by 2020, reported the Mint. The proposal was part of the 23 other proposals mentioned in the draft civil aviation policy, which has now been vetted and await the cabinet approval.
In an interview, civil aviation secretary Rajiv Nayan Choubey said the draft was a set of proposals, and to hike the cap was an indication of things to expect. The idea was to give the industry sufficient time to gear up. But after consultations "we decided we don't have to say so specifically. If the government wishes to revise its FDI (foreign direct investment) policy it can do it anytime," he said. And added: "There is no reason to put the sector on notice."
Raising of the FDI limit to 49 percent in 2012 had seen Etihad Airways buying 24 percent stake in Jet Airways. The Tata Group too launched two airlines, namely Tata SIA Airlines and AirAsia India as joint ventures with Singapore Airlines and Malaysia's AirAsia Bhd.
The draft policy also sorted out objections raised by other ministries such as finance, home and foreign affairs before being submitted to the cabinet last Friday, as reported by the Mint. The aviation ministry, however, was confident that all its 22 final proposals will be approved. The secretary also noted that the contours of the final submission remain true to the original draft.
The proposals in the submission include regional connectivity, bilateral traffic rights, Aeronautical ' Make in India', maintenance, repair and overhaul, airport development in PPP mode and permission for new airlines to fly international routes without the 5 year compulsory domestic service clause (5/20 rule).