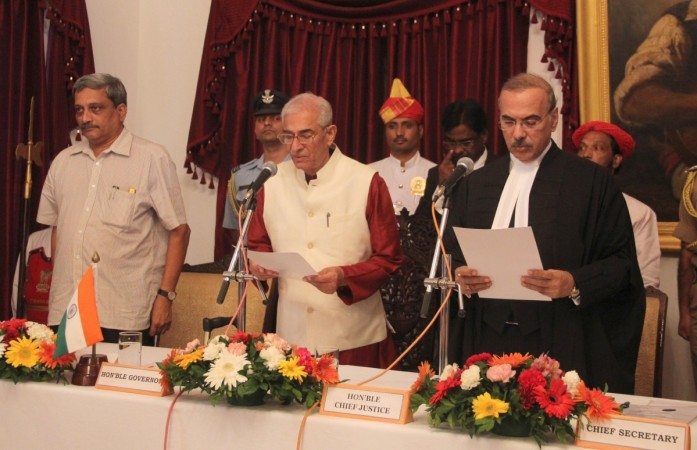 For the first time in Indian history, a state governor has given the green signal to the Local Authorities Laws (Amendment) Bill-2009, which makes voting compulsory in local body elections. The mandatory voting Bill approved by Gujarat Governor OP Kohli also provides for 50% reservation for women in all local body elections. Once it comes into effect, Gujarat will become the first state to have made voting compulsory for all people.
State assembly secretary D M Patel declared on Sunday that Kohli had approved the Gujarat Local Authorities Laws (Amendment) Bill-2009 three days ago. The state government will now work on the legal aspects of the Bill, including actions that would be taken against those who do not vote in the local municipal and panchayat elections for reasons other than those mentioned in the rules in the Act.
"Now, the state government will frame rules regarding the penal action against those who don't exercise their franchise in the local elections," Hindustan Times quoted a state government official.
The Bill has been approved quite ahead of the municipal and panchayat elections to be held in 2015. Though introduced in 2009, the Bill got a green signal after almost five years when Modi government sacked Beniwal, a Congress member, and handed over the governorship to Kohli – previous BJP president of Delhi unit.
The Bill had courted controversy when it was first introduced in 2009 by then Chief Minister Narendra Modi. In 2010, then Governor Kamla Beniwal had refused to give her approval to the Bill citing that the provisions in the Bill violate Article 21 of the Constitution that entitles the citizens with freedom and personal liberty.
"Government should not have entered into a controversy to compel voters to act against their conscience by means of coercion," The Times of India cited an extract from a letter Beniwal sent to Modi government in 2010.
After refusing to the sign the Bill, she had asked the state government to amend the provisions keeping in mind the rights of the citizens and asking for the removal of the other provision that sought 50% reservation for women in local body governance.
However, the BJP government considers the Bill "revolutionary" as earlier "due to low turnout of voters to discharge their duty by exercising their right to vote, the true spirit of the will of the people was not reflected in the electoral mandate".