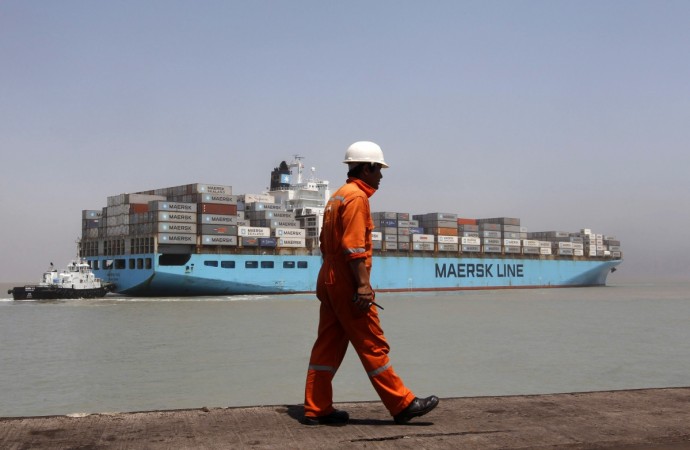 The Narendra Modi government's plans to double exports by 2020 is 'unrealistic' as cheap crude oil, appreciating rupee and structural bottlenecks are likely to pose challenges to accelerate export growth in the coming years, according to a London-based economic research consultancy.
"The government's ambitious plans to almost double exports by 2020 from current levels are no bad thing, but in truth the targets look unrealistic. Reforms that would significantly boost export prospects, such as loosening labour laws and easing land acquisition, have not been forthcoming in Prime Minister Modi's first year in office. Unless this changes, exports look set to remain a weak spot," said Capital Economics in a note.
In its Foreign Trade Policy (FTP) for 2015-2020 released last week, the government set a target to almost doubling exports of goods and services to $900bn in 2020-21, from an estimated $470bn in 2014-15.
By doing so, the government aims to increase India's share of world exports to 3.5 percent by 2020, from just under 2 percent last financial year.
To achieve the target, the government outlined many initiatives, such as diversifying India's export base, entering into free trade agreements with major countries and arresting the rapid appreciation of the real exchange rate.
"The new targets are highly ambitious. To meet its goals, export revenues would need to increase by around 15% y/y to FY20/21. This is significantly higher than export growth of around 4% y/y since 2012. Previous targets have been missed too – the preceding FTP target for FY14/15 was missed by nearly 35%. Looking ahead, the export target for FY20/21 will prove equally difficult to achieve," said Capital Economics.
Although improving economic conditions in the US are expected to boost India's exports over the coming years, cheap oil prices are likely to affect exports to the Middle East.
The sharp fall in oil prices since the middle of last year is likely to lead to a period of slower domestic demand growth for countries in the Middle East, which account for over 20% of India's exports, the research firm said.
Further, the appreciation of India's real effective exchange rate (REER) is expected to hurt export prospects in the near term.
"The REER has increased by nearly 15% in the past two years, due in part to lower external vulnerabilities which have pushed up the nominal exchange rate, but also due to India's relatively high rate of domestic inflation compared to its trading peers," it said.
"This has led to concern that export competitiveness is being damaged, and the RBI has been intervening in FX markets to prevent further appreciation," the firm added.