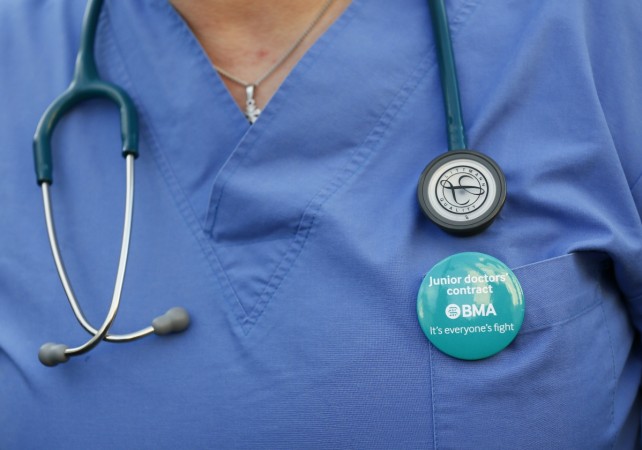 The Union health ministry will no longer issue 'no obligation to return to India' (NORI) certificates to Indian doctors who wish to settle abroad after pursuing higher studies there, reported the Times of India. The crackdown orders come as a submission to Bombay High Court by the ministry.
"The government cannot be expected to facilitate the wish of doctors from India to permanently settle abroad, by certifying that their services are not required by the country, when the country is grappling with a severe shortage of doctors," the Union health ministry told the Aurangabad bench of the Bombay High Court.
On August 2015, the Central Maharashtra Resident Doctors Association (CMRDA) had challenged a government decision to stop issuing a NORI certificate to doctors studying in the U.S., except those aged 65 and above. They had complained that "the decision is an affront to human rights and violates right to life and equality". The high court had given the Centre a last chance to respond.
The decision is especially going to affect Indian doctors who chose to study in the U.S, as the law there mandates that foreign doctors/students return to their home country after two years of study, said the TOI report. It added that students on a visitor exchange study programme in the U.S. were there "for further specialised studies which were unavailable in India" [under the exceptional need certificate (ENC) or statement of need (SON) certificate].
The Centre said that a policy decision to stop issuing NORI certificates was taken in 2011. The ministry in its statement added that "NORI is a U.S. Homeland security requirement and Indian government is not bound under the Constitution to issue such certificates as it goes against public health interest of citizens of India".
It further said that there existed a condition where every student has to promise that he/she will return to India after completing the medical training. "The government must look at the interest of citizens first," it said in its filings, adding that India faced a huge shortage of doctors.
ToI reported that the CMRDA will file a rejoinder against the government's submission.