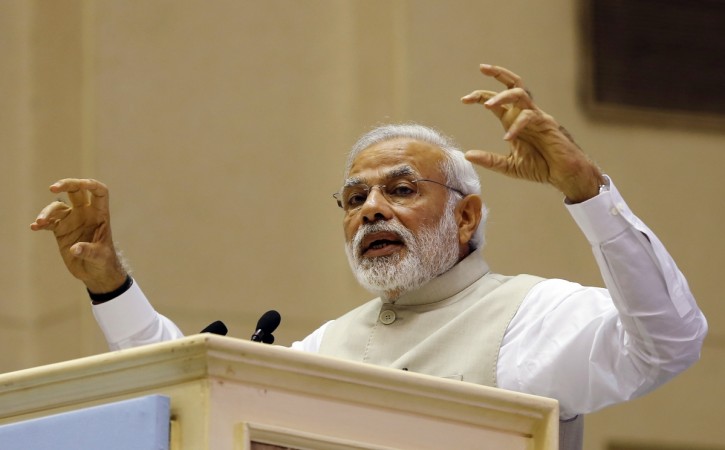 On the occasion of International Women's Day on Sunday, Prime Minister Narendra Modi slammed the society for ill-treating women and spoke against the crimes faced by them. In light if it, the Prime Minister said that the government would set up 'One-Stop- Centres' and a helpline to help women in distress.
The PM also noted that the government would provide all round development for women in the country, and saluted the courage and achievements of women in different fields of work.
"Our heads hang in shame when we hear of instances of crime against women. We must walk shoulder-to-shoulder to end all forms of discrimination or injustice against women," The Hindu quoted Modi as saying.
Women who are subjected to harassment -- physical and psychological -- will be able to seek help from these 'One-Stop-Centres' in the form of legal advice and counselling.
The government will also start a toll free helpline, which can be reached by dialling 181 and help would be extended to anguished women.
Modi, in his address to the nation on the occasion of Women's Day, said that his government would do everything possible to uplift the status of women in the country and help them lead their lives with dignity and respect.
Following this, the PM referred to his much discussed 'Beti Bachao, Beti Padhao' Scheme and said that this scheme would spread awareness about the importance of a girl child in the family and also work towards the education of girls.
Modi also spoke about the Sukanya Samruddhi Scheme and said that this scheme would help women in gaining monetary independence.
He also said that various other schemes announced during the Union Budget would help in fortifying the position of women in our country.