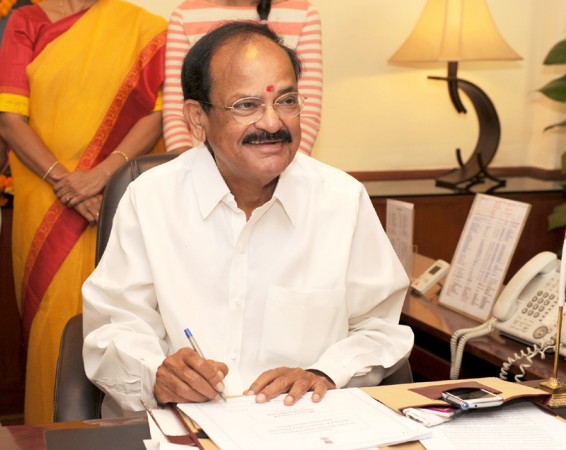 The Union government on Monday sought the cooperation of all 30 political parties in both Lok Sabha and Rajya Sabha for the smooth and effective functioning of the Parliament.
The budget session of the Parliament started on Monday. Union Parliamentary Affairs Minister M Venkaiah Naidu held a meeting with the leaders of the parties in New Delhi.
Naidu said the government is ready and willing to discuss any issue in the larger public interest, within the functional norms of both Houses of Parliament. He said issues concerning the common man need to be adequately discussed in both Houses.
Underlining the need for "presenting a proper account of Parliament to the people", Naidu assured the leaders that the government would do the needful in this regard and was willing to consider any suggestion from them. He appealed to the leaders of all parties for cooperation.
The meeting was convened by Naidu, ahead of the commencement of the Budget Session of Parliament. The meeting was also attended by Home Minister Rajnath Singh, Finance Minister Arun Jaitely and Ministers of State for Parliamentary Affairs Santosh Kumar Gangwar and Prakash Javadekar.
Earlier, Prime Minister Narendra Modi had joined the leaders of various parties over breakfast.
HD Deve Gowda of JD(S), Ghulam Nabi Azad and Mallikarjun Kharge of Congress were among the leaders who attended the all-party meeting. Sitaram Yechury of CPI-M, T Devender Goud and T Narasimham of TDP also attended the meeting.
Several leaders complemented Naidu for convening such a meeting of leaders of both big and small parties represented in the Parliament and suggested regular such meetings.
Leaders from Kerala complemented the government for taking prompt and effective action in bringing back the nurses from Iraq.
Meanwhile, leaders from over 10 parties referred to the issues which needed to be discussed. These included problems of fishermen of Tamil Nadu, interlinking of rivers, Women's Reservation Bill, reservation for SCs/STS in promotion, rail fair hike, price rise, atrocities against women, issues relating to division of Andhra Pradesh, visits of Prime Minister and External Affairs Minister to neighboring countries, revision of power tariff in Delhi, adequate representation of small parties in important committees of Parliament.