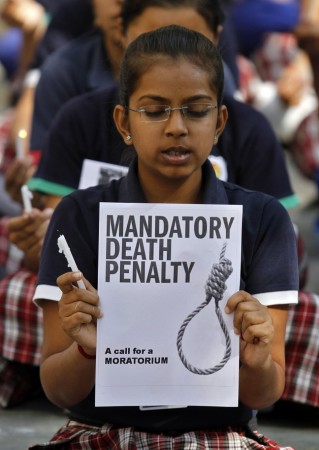 The government has bowed down to public pressure and criticism over its controversial decision to replace the term "rape" with "sexual assault" in criminal law, and to raise the age for consensual sex from 16 to 18 years.
The move to reverse the controversial decision came after the government received widespread criticism from the public and women groups.
The government recently cleared an ordinance based on the recommendations of the Justice JS Verma Committee, which was set up to amend criminal law for quicker trial and strict punishment of offenders in cases of violence against women. The ordinance came into being in the aftermath of the brutal gang-rape and murder of a 23-year-old medical student in Delhi on 16 December, 2012.
Though the ordinance has been passed, sources said that the government is likely to go by the recommendation of the Justice JS Verma Committee, which wanted sexual offences to be treated as "rape".
Another controversial decision of the government was lowering the age for consensual sex. It received lots of flak with many arguing that it would lead to children becoming sexually active at a younger age.
The National Commission for Protection of Child Rights had even gone to the extent of lowering the age to 12 years.
According to the Protection of Children from Sexual Offences Act, 2012 passed by the both Lok Sabha and Rajya Sabha last year, a child is defined as any person below the age of 18 years. It provides protection to all children under the age limit from offences of sexual assault, sexual harassment and pornography.
Now, the government has to amend the Protection of Children from Sexual Offences Act, 2012 to lower the age of consensual sex to 16 years.
The new proposals of the government will be included in the Criminal Law (Amendment) Bill 2013 if the Cabinet gives approval this week. The bill will be introduced in the ongoing Budget session of Parliament next week.