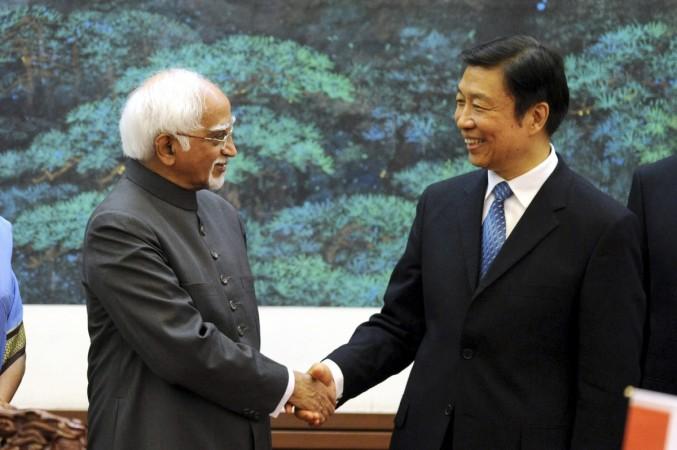 The Indian government is said to be planning to give military training to residents living along the Indo-China border in an effort to boost vigilance and security.
Officials from the Ministry of Home Affairs told The Times of India that the government was making plans to train border residents at par as that for a paramilitary force. The training would also entail teaching them the use of arms, in order to ready the border population for times of emergency, the officials added.
India's border with China has always been porous with the Chinese army marching into the country and taking over territory on several occasions. Only three days ago, it was reported that Chinese troops were looking to enter Indian territory through the Pangong Lake in Ladakh.
The government seeks to make the local population in these areas the "eyes and ears" of the government.
"Even otherwise, the border population makes the eyes and ears of a government on the border. They are the biggest bulwark against any aggression by the enemy as they live there and watch every movement," a senior official from the Home Ministry was quoted as saying.
He also suggested a change in the outlook towards this approach for border security. "World over governments encourage people to settle on the border. Only in India this is discouraged in the name of 'sensitivity'," the official said.
A similar experiment was conducted along the eastern border in 1963, a little after the Indo-China war. Called the 'Seema Sashastra Bal (SSB'), this troop of locals were trained in states such as Assam, Uttar Pradesh and Ladakh, and later in other north-eastern states as well. However, at present, the SSB only guard the India-Nepal border.
This development by the government to train border residents comes just days after China released its new map showing Arunachal Pradesh as part of its territory, as reported by India Today. Arunachal Pradesh Chief Minister Nabam Tuki has subsequently asked the Centre to act on the matter.
The move to impart military training to the border residents is reported to the government's plan to facilitate more people to visit and settle near the border areas of Arunachal Pradesh and Ladakh. On Tuesday, Union Finance Minister Arun Jaitley gave the green signal to an integrated package to usher in holistic development in the border areas of Arunachal Pradesh, as reported by the Press Trust of India.