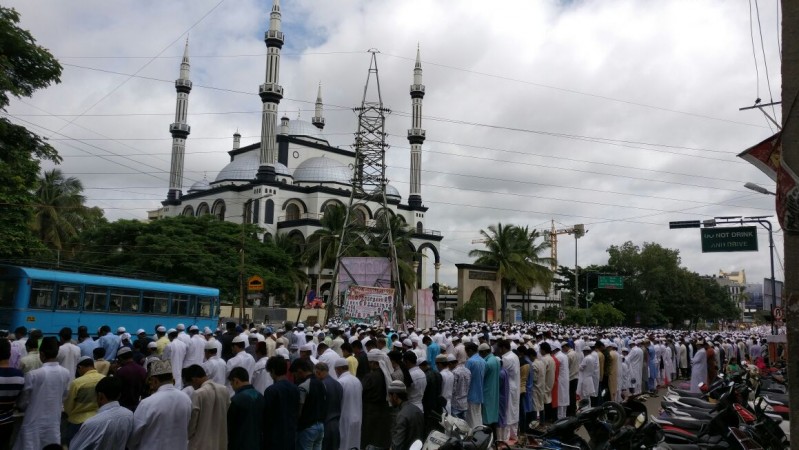 The Ministry of Minority Affairs is planning to develop prime Wakf land for commercial use and utilise the proceeds to fund welfare projects for the Muslim community, Mukhtar Abbas Naqvi said.
"There are nearly 5 lakh registered Wakf properties in the country while the current annual income from these properties is roughly about Rs. 150 crore. They have the potential of generating income of over Rs. 10,000 crore per year," Minority Affairs Minister Naqvi was quoted as saying by the Daily Mail.
The government has already identified about 2,000 such properties that have good commercial value and can be developed into either commercial property or even hostels for girls, skill development centres, among others.
The minister added that the entire revenue accruing from such commercial establishments will go to the state governments and added that he has been communicating with concerned states to similarly identify such properties.
"The Haryana government agreed to develop properties in Palwal and Faridabad…The governments of Haryana, Jharkhand, Madhya Pradesh, Rajasthan and Kerala have shown a lot of interest in the scheme," he said.
Naqvi added that the move will also ward off what he terms as "Wakf mafia" who have been encroaching vacant properties since the Wakf Board was set up.
What is wakf land?

Wakf land is an inalienable religious endowment in Islamic law. One legal interpretation of Waqf is the detention of a specific thing in the ownership of Waqf and the devoting of its profit or products "in charity of the poor or other good objects".

Typically a donation of a building or plot of land or even cash for Muslim religious or charitable purposes with no intention of reclaiming the assets.

During the Partition, families moved across the border, leaving a large number of Muslim properties under various Wakf boards or charitable trusts.
There have been several high-profile cases dealing with allegations of encroachment of Wakf properties in the past, including one involving a former Union minister.
"We are also digitising our land records, and, we hope to complete the exercise by the end of the year," Naqvi said.