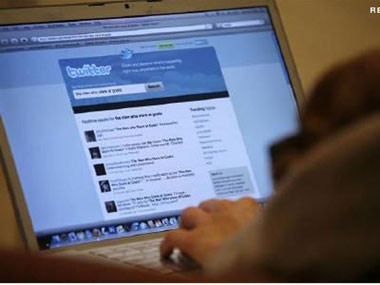 The government of India has asked Cyber Security Cell of the Department of Information and Technology to block the six Twitter accounts which lampoons the Prime Minister's Office account 'PMOIndia'.
The parody accounts which appeared on the Twitter site shared many similarities with the PMO's original account even in the naming string. Such parody accounts like @PM0India, which uses '0' in lieu of 'O', is primarily aimed to poke fun at the original account.
It's said that the decision to block these sites were taken in accordance to the Information and Technology Act. The new order, which comes in the wake of communal tensions across the nation, has nothing to do with the Home Ministry's initiative to do away with websites and accounts identified to have had a hand in spreading misleading information about repercussions of the Assam violence.
"These accounts contained certain content having communal overtones and it could be dangerous," Press Trust of India quoted a source as saying.
For Twitter parody accounts are not something new, with thousands of users following such accounts. According to the Twitter policy, parody accounts are allowed on the site after providing details of the creator's original name.
"However, if an account is found to be deceptive or misleading, we may request that the user make further changes to bring the account more in line with these best practices. Accounts with a clear intent to deceive may be permanently suspended," the Twitter policy stated.
In an effort to reach to the young Indians through new media, Prime Minister Manmohan Singh started his Twitter account in January this year and has over 173,000 followers. The original Twitter account 'PMOIndia' carries a line on the top that reads "official twitter account of the Prime Minister's office. Pages may be archived under IT Act".
Twitter was earlier requested to block these parody accounts, but refused to do so saying that it does not fall under Indian jurisdiction with its offices located outside the country. The company's lack of cooperation to check objectionable content on the website spurred the Indian government to call for action through the Cyber Security Cell.