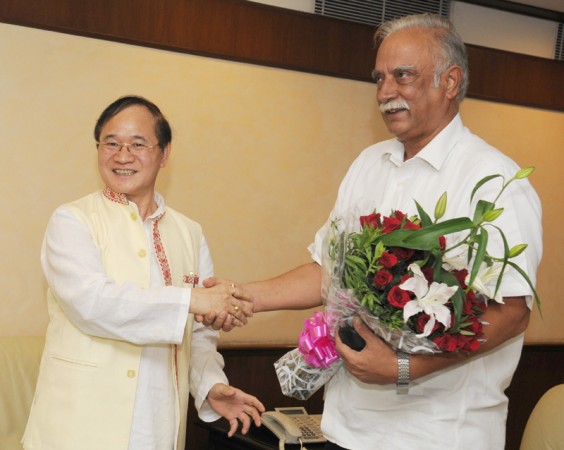 The Union government has so far identified 50 sites for the development of potential airports in Tier-II cities and key towns in the country, stated Minister of State for Civil Aviation GM Siddeshwara in Lok Sabha on Monday.
The Union government wanted to develop at least 200 small airports country-wide to enhance air travel facility all over India. The minister added that during the last five months, Indian aviation achieved a growth of 2.78 percent in air passenger traffic, when compared to the corresponding period in 2013.
The number of passengers carried by domestic airlines during January-May 2014 was 26.72 million as against 26.00 million during the corresponding period of previous year, the minister said.
Air traffic, in terms of aircraft movement and passenger traffic, has increased during the last three years. However, in the same period freight witnessed negative growth. The total aircraft movements and passengers have registered a Compound Annual Growth Rate (CAGR) of 3.3 percent and 5.6 percent respectively, whereas freight declined by 1 percent during FY 2010-11 to FY 2013-14.
The government has accorded site clearance for a greenfield international airport at Dholera at Ahmedabad in Gujarat, being developed by the Gujarat Infrastructure Development Board in 2014. Further, the Taj International Greenfield airport project proposed at Hirangoan, Firozabad, Uttar Pradesh is presently under the preliminary scrutiny of the government, the minister said.
Airports at Bhopal, Indore and Raipur have been upgraded to international standards recently by the Airports Authority of India (AAI). Greenfield international airports have been granted to Mopa in Goa Kannur in Kerala, Navi Mumbai and Shirdi in Maharashtra and Kushinagar in Uttar Pradesh.
Navi Mumbai Airport, near Panvel, has been estimated at Rs 14,500 crore, the highest cost among sanctioned Greenfield airports, Siddeshwara said. When it is ready, the Navi Mumbai international airport is to lessen the pressure on Mumbai airport, the second busiest airport in India after the Delhi airport.
The minister also said that Kargil Airport will be expanded to enable operations to all major transport aircraft. The Kargil Airport belongs to the state government of J&K and was leased to AAI. AAI has transferred the operational control and maintenance to Indian Air Force (IAF). IAF has been mandated to take up the development work at Kargil Airport, Siddeswara added.