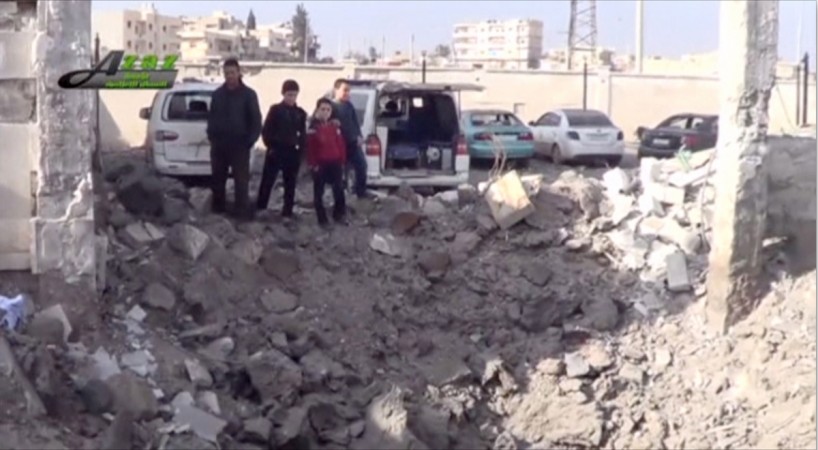 Hours before the Syrian ceasefire, heavy air strikes were reported Friday from east of the capital city Damascus by a monitor. At least 10 air raids and incidents of artillery shelling were carried out in Eastern Ghouta, a rebel-held area.
With continued airstrikes, there seems to be no respite to civilians even as the US-Russia-brokered peace treaty comes into force at midnight Saturday.
Casualties were reported from Douma in Eastern Ghouta, though the numbers are not verified, Reuters quoted Syrian Observatory for Human Rights as saying.
The main opposition in the country has agreed to only a two-week truce to ratify if Russia would uphold its end of the deal. However, the Syrian government has said it would continue fighting the Islamic State group and the al Qaeda-linked Nusra Front, which are not part of the truce. The opposition is concerned the Bashar al-Assad government will strike rebels claiming it is targeting terrorists.
The Jaish al-Islam rebel group currently has a strong hold over Eastern Ghouta, which is regularly attacked by the Syrian government, Russia and other allies. Rocket and mortar attacks on Damascus are known to have started from there.
Jaish al-Islam is also part of the ceasefire deal.
The Hama and Homs province, both in Western Syria, were also attacked on Thursday night, as was Latakia, a stronghold of Turkish rebels in north-western Syria.
Earlier, fighting continued in Darayya, a Damascus suburb where al Nusra terrorists are present, according to the government. However, the opposition has denied the government's claim, reports RT.
US President Barack Obama was quoted by Reuters as saying Thursday even though they are vested in making the ceasefire a reality, "there are plenty of reasons for scepticism." Syrian President Assad reportedly agreed to the ceasefire only if the terrorists don't use it for for their advantage.