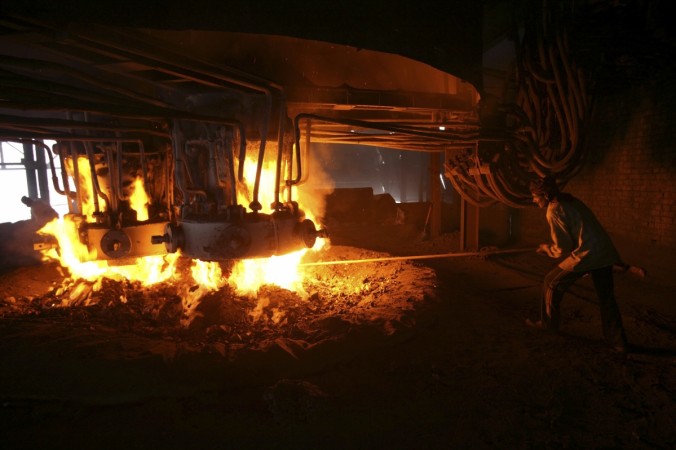 In a bid to save the domestic steel industry from cheap imports, the Indian government on Thursday extended the floor price, or minimum import price (MIP), for imports of steel products for another two months. The extension will remain until Oct. 4.
The floor price or the minimum import price was a concept that was introduced in February when the government decided to keep a minimum import price for six months. The floor price was due to expire on Aug. 5, Reuters reported.
The extension, which was announced by the commerce and industry ministry, is an indication that India is becoming increasingly protectionist as it tries to support local players.
Indian steel firms such as JSW Steel, Tata Steel Ltd and Kalyani Steels have been trying to persuade the government to take up measures to cut imports from China, Japan and South Korea.
Earlier during the week, a government body recommended introducing provisional anti-dumping duty on imports of hot-and-cold rolled steel products, Bloomberg reported.
India is the world's third-biggest producer of steel. Steel imports into India rose 18 percent in March after four straight months of decline. The spike could be the result of contracts entered into in January and February this year. The imports stood at 9,94,000 tonnes during March, up 18.2 percent over the corresponding period last year.