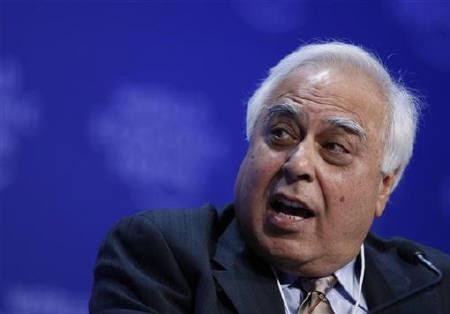 Reiterating his earlier views, IT and Telecommunications Minister, Kapil Sibal on Thursday said that the government does not want to control social media.
Speaking on the sidelines of the launch of a digital newspaper in Delhi, Sibal said that government is attacked every time when the government talks about social media regulations. Government does not wish to control media which is so powerful. He also stated that like the electronic media, social media will also realize the need to have self regulations in the coming days.
"It is not about control but how to have some regulations. We don't want to control the social media," said Sibal adding that "If we look into the license agreement of the electronic media, then there is a violation every day. But we also realize that the electronic media also has some self professed regulations in place. Similarly we feel that the social media will also realize and have regulations in place."
Sibal went on to say that the social media, which is popular in the country, do not fall under Indian jurisdiction and this gives further constraints to government.
"Whenever we talk about regulations in social media the government is attacked. A situation is created that the government is trying to curb the freedom of expression. But no media should be outside the law of the country," he said. "Since a person can stay anonymous in the social media there is no jurisdiction. How do we regulate the social media since they are not registered in India ... they say their servers are based in US."
He also responded to the recent study which revealed that the social media like Twitter and Facebook could have an influence in at least 160 Lok Sabha seats. Sibal along with Information and Broadcasting Minister Manish Tewari disagreed to this findings and said that "India is such a complex country and to say that a platform will decided the outcome in these constituencies, I do feel it difficult because these constituencies are spread across the country. The voter looks at several aspects."