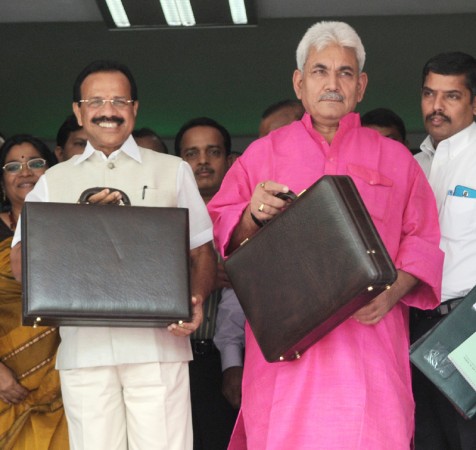 The government has estimated the cost of two key railway Dedicated Freight Corridors (DFCs) at Rs 73,392 crore, Union Minister of State for Railways Manoj Sinha revealed in Lok Sabha on Thursday.
The two sanctioned corridors are the Eastern Corridor from Dankuni-Ludhiana with a distance of 1,839 km and the Western Corridor from Jawaharlal Nehru Port Terminal (JNPT) to Dadri, which is 1,499 km long.
The Western DFC is targeted to be commissioned by 2018 andthe Eastern DFC by 2019, excluding the section of the corridor from Sonnagar-Dankuni.
On Eastern DFC, construction work is in progress in the Mughalsarai-Sonnagar section. Civil contract has also been awarded on 343 km, Sinha said.
On the Khurja-Kanpur section, work has started. On Western DFC, civil contract has been awarded on 625 km. Work has been started on the Rewari-Palanpur section also. Construction of 25 major and important bridges between Vaitarana and Bharuch has been completed, the minister added.
The estimated completion cost of construction of the two corridors, excluding land and Sonnagar-Dankuni section, which is to be implemented through Public Private Partnership (PPP) is Rs 73,392 crore, which could be shared on Eastern DFC Rs 26,674 crore and Western DFC Rs 46,718 crore, Sinha revealed.
The cost of land is estimated at Rs 8,067 crore (Eastern DFC Rs. 3684 crore and Western DFC-Rs. 4383 crore). Western DFC is being funded by loan from Japan International Cooperation Agency (JICA) at Rs. 38,772 crore, which is 77 percent of project cost.
World Bank is funding the 1,183 km section from Ludhiana to Mughalsarai of the Eastern DFC. World Bank loan is Rs 13,625 crore, which is 66 percent of the project cost. 122 kms Section of Mughalsarai-Sonnagar Section of Eastern DFC is funded by Gross Budgetary Support and the cost is Rs 3,679 crore. 534 km of Sonnagar-Dankuni Section of Eastern DFC is to be implemented through PPP, the minister said.
The balance excluding debt is funded through Budgetary Support from the government. Land for DFC Projects is being acquired under Railway Amendment Act (RAA) 2008.
Out of the 10,667 hectare of land to be acquired for the project, 9,641 hectares has been declared as awarded to the project upto June 2014, the minister stated. In 9,641 hectares, Western DFC is to get 5,600 hectare and Eastern DFC, 4,041 hectare.
Western DFC is targeted to be commissioned in 2018 and Eastern DFC in 2019, excluding Sonnagar-Dankuni Section.
Project implementation schedule, timelines and milestones have been drawn up and are being monitored on regular basis. For better coordination, state level coordination committees with respective state governments have been formed to avoid delay in land acquisition and other related issues, the minister stated.