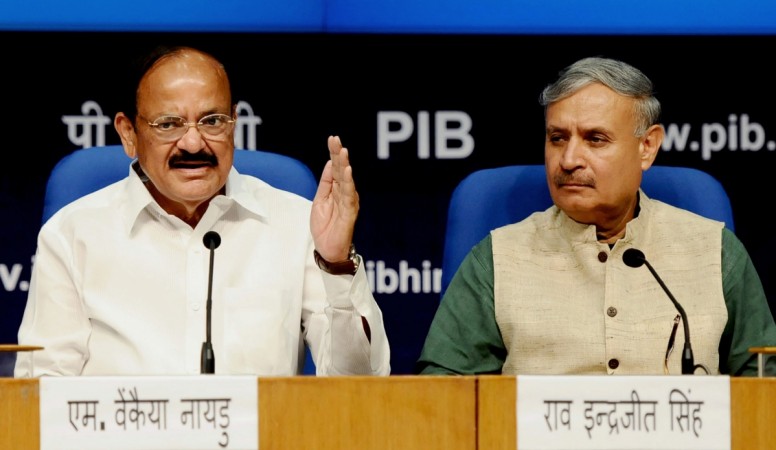 The Central government on Tuesday announced a list of 27 cities that it plans to turn into smart cities. This is the third list of such cities to be announced, and the cities in it are spread across 12 states. With the latest announcement, the total number of such cities chosen for the implementation of the Smart City Mission stands at 60.
"The Golden Temple city of Amritsar topped the list of 27 new smart cities announced by the Minister of Urban Development M Venkaiah Naidu," the Urban Development Ministry said in a statement. "Eight other cities of pilgrim and tourism importance that made to the third list of smart cities are Ujjain, Tirupati, Agra, Nashik, Madurai, Thanjavur, Ajmer and Varanasi," it added.
Varanasi happens to be Prime Minister Narednra Modi's Lok Sabha constituency, and there had been speculation that this city should have made it to the list much earlier. The 27 cities announced for the mission on Tuesday will now be developed into smart cities at a cost of Rs 66,883 crore, "including Rs 42,524 crore under Area-Based Development and another Rs 11,379 cr for technology-based pan-city solutions that benefits all the citizens of respective cities."
"With this, the total investment proposed by the 60 cities selected so far has gone up to Rs 1,44,742 crore," Naidu said while announcing the names of the cities on Tuesday.
What is the Smart City project?
According to an official statement: "The objective [of the Smart City project] is to promote cities that provide core infrastructure and give a decent quality of life to its citizens, a clean and sustainable environment and application of 'Smart' Solutions."
The statement adds: "The focus is on sustainable and inclusive development and the idea is to look at compact areas, [and] create a replicable model which will act like a light house to other aspiring cities."
It was to have the following things in its core infrastructure:
Adequate water supply
Assured electricity supply
Sanitation, including solid waste management
Efficient urban mobility and public transport
Affordable housing, especially for the poor
Robust IT connectivity and digitalisation,
vii. good governance, especially e-Governance and citizen participation,
viii. sustainable environment,
ix. safety and security of citizens, particularly women, children and the elderly,
and
x. health and education
Here is the full list of 27 cities that have found a place in the third list of smart cities:
Maharshtra

Aurangabad
Kalyan-Dombivili
Nagpur
Nashik
Thane

Karnataka

Hubballi-Dharwad
Mangaluru
Shivamogga
Tumakuru

Tamil Nadu

Madurai
Salem
Thanjavur
Vellore

Uttar Pradesh

Rajasthan

Punjab

Madhya Pradesh

Gujarat

Sikkim

Nagaland

Odisha

Andhra Pradesh