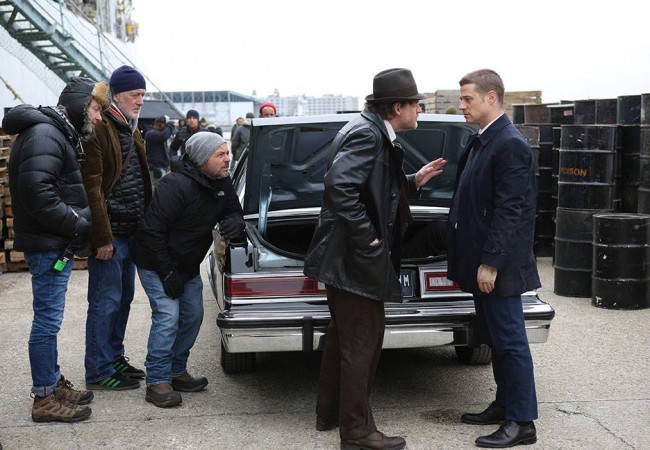 Ben McKenzie and his cast mates are all set to reveal more about "Gotham" city in the next episode of the new superhero series on FOX.
The official synopsis of "Gotham" season 1 episode 2 titled "Selina Kyle" reads, "Detectives Gordon (Ben McKenzie) and Bullock (Donal Logue) investigate a child trafficking ring preying on Gotham's street kids, including Selina Kyle (Camren Bicondova). Meanwhile, Penguin (Robin Lord Taylor) resurfaces in the countryside and begins to make his way back to Gotham, leaving victims in his wake."
Though the premiere of the superhero series did not reveal much about the young cat woman Kyle, the viewers will get to know more about the mysterious girl in its upcoming episode.
The recently released one-minute-long teaser of "Selina Kyle" shows the young cat woman in the police van on her way to juvenile hall.
The low-level criminal Kyle seems to have some experience under the bars as she dishes out some advice to a boy sitting beside her in the van.
The show will also provide a clear picture about Kyle's involvement in the child trafficking ring.
However, Kyle might play a vital role in unfolding the mystery behind the twin murder of Wayne couple as she demands to see detective Gordon before she is transferred to the juvenile hall. She may decide to reveal that she was an eyewitness of the crime and this may lead him to the criminals, as per spoilers by Carter Matt.
Meanwhile, the evil characters of the story, such as Carmine Falcone (John Doman), Fish Mooney (Jada Pinkett Smith) and Oswald Cobblepot (Robin Taylor) will plot against Gordon.
The upcoming episode of "Gotham" will also show Bruce Wayne (David Mazouz) striving to master his fears and preparing himself to punish the culprits of his parents.
Guest stars to appear in episode 2 includes Richard Kind as Mayor Aubrey James, Carol Kane as Gertrud Kapelput, Lili Taylor as Patti, Drew Powell as Butch Gilzean, Frank Whaley as Doug and Kyle Massey as Macky, stated Movie Pilot.
The next episode of the American superhero series will be aired on Monday at 8pm.
Watch the sneak-peek of "Gotham" season 1 episode 2 below: