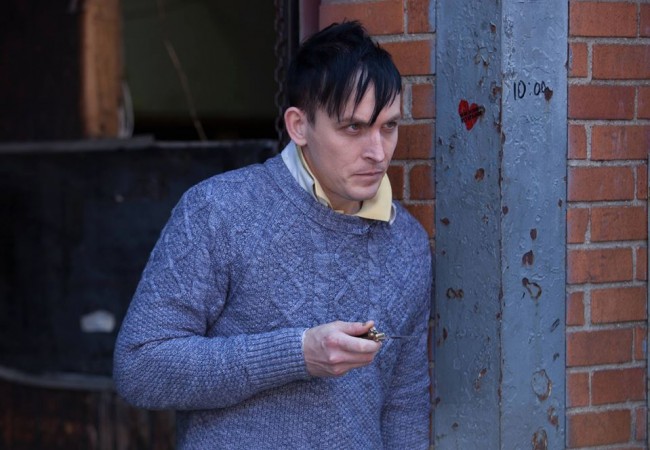 When "Gotham" returns on Fox with its fourth episode titled "Arkham", the TV world will get the taste of infamous town and the impact of its election on the corrupted city.
The psychiatric hospital in the Batman comics housed many evil characters of the show, including Two-Face, The Joker, Scarecrow, Poison Ivy, Killer Croc, The Riddler and Harley Quinn.
The infamous Arkham Asylum, which has been abandoned for years, might re-open after the city council election if Salvatore Maroni (David Zayas) comes to power. His ambition to open the doors of the asylum again could make way to Oswald's (Robin Taylor) dream to be the next villain of "Gotham" city, reported Movie Pilot.
However, Carmine Falcone (John Doman) and Fish Mooney (Jada Pinkett Smith) will trigger plans to keep Maroni away from power.
In last week's episode of the supernatural series titled "The Ballonman", Oswald returned to the corrupt city with a desire to be one of top most gangsters and ended-up at the shelter of Maroni.
Meanwhile, detective James Gordon (Ben McKenzie) does not seem to be happy to see Oswald back in "Gotham" city, as per a recently released trailer of "Arkham".
The 30-second-long sneak peek video shows Gordon aggressively telling Oswald, "I told you never to come back here" and Oswald tries to convince him saying, "There is a work coming in...I can help you...trust me."
The video also takes the viewers to a conversation between young Bruce (David Mazouz) and Gordon, wherein Bruce tells Gordon, "Everything my parents worked for are falling into the hands of the criminals." When Gordon tries to console him, he innocently asks, "Do you believe Gotham can be saved?"
The official synopsis of "Gotham" season 1 episode 4 reads, "As a contentious city council vote on the future of the Arkham district approaches, politicians from both sides are in danger. Gordon and Bullock must race to protect the council and an old friend visits Gordon."
The guest stars to appear in the fourth episode includes Richard Kind as Mayor James, Drew Powell as Butch Gilzean, Grayson McCouch as Thomas Wayne, Evander Duck as Councilman Kenkins, Hakeem Kae-Kazim as Gladwell, David Zayas as Maroni, Brad Calcaterra as Minks, Danny Mastrogiorgio as Frankie Carbone and Mackenzie Leigh as Liza.
Watch the teaser of "Gotham" episode 4 below: