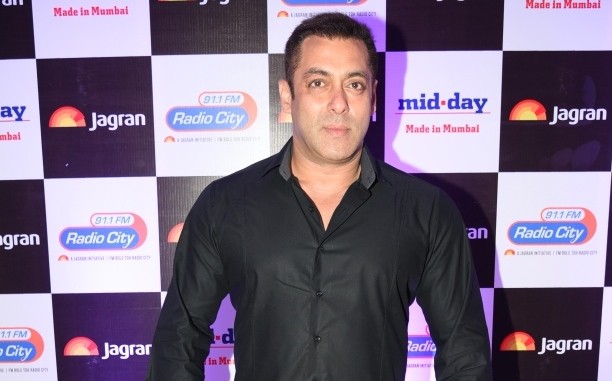 Wouldn't you like to know what your favourite stars are doing behind the scenes? Who's hooked up, who's broken up, who signed which film and who got who thrown out. It's all here! So sit back with a hot cuppa and read on...
Hooking up with fans
Varun Dhawan dropped a bombshell on Karan Johar's show recently. Apparently, this Kapoor actor hooks up with fans. Well, it looks like he was referring to the Kapoor actor who comes from a renowned family of actors. From hot A-list actresses to female fans? Tch Tch!
After Salman Khan, it's Ram Charan
Salman is known to take off his shirt on screen but at this recent party he went a step further. Apparently, at Sania Mirza's sister's sangeet party, the who's who of Bollywood and Tollywood were there. It's known that Salman Khan and Chiranjeevi's son Ram Charan are friends. Bhai reportedly teased Ram Charan so much about his six pack abs that he made sure he took his shirt off and showed off his ripped chest to the elite crowd. Ram Charan would have been a tad embarassed for sure!
Jacket tales
Pretty Sonam Kapoor has always denied any involvement with people she was reportedly dating. Now the little bird may be out of the bag. Sonam is said to be seeing businessman Anand Ahuja and funnily enough they have gone on vacations together. So are they 'just friends'? Now on Instagram she posted a pic of hers wearing a vintage Bhane jacket which she posted that Anand gifted her. So it's official isn't it?
The dilemma in Padmavati
Sanjay Leela Bhansali's Padmavati is the talk of the town. It's Shahid Kapoor who has been signed on for role opposite Deepika Padukone and the two will be seen playing King and Queen respectively. But here's the dilemma the producers supposedly have. Since Shahid is shorter than Deepika, there are allegedly discussions on how to make the actor taller. Heels are apparently the solution. Speaking about Padmavati, Deepika is rumoured to be getting a whopping amount – in fact, much more than that of Shahid Kapoor and Ranveer Singh.
The hush-hush affair
Who is this top B-town actor who is allegedly dating a married socialite? The buzz is that the two are childhood friends - and starkids to boot - and have grown up together. They seem to have found love now and it's rumoured that she has now moved into his bachelor pad. Considering the star's personal life has been in the news recently, it's said that he now wants to keep this affair hush-hush.