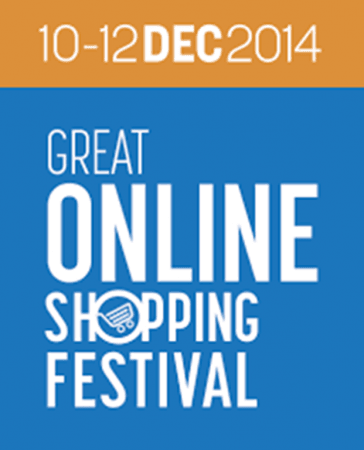 The holiday season makes for some great shopping deals and offers. Exciting offers on Black Friday and Cyber Monday have hardly yet got over and consumers again have something to look forward to. Google is continuing the tradition of the Great Online Shopping Festival (GOSF) in India for the third year running. Those who are unaware of the biggest online shopping festival, GOSF 2014 is an event that brings great discounts from various retailers around the country in one place.
Google started organizing the shopping festival for Indian shoppers in 2012. Due to the rising popularity of the event, Google changed the single day event to three days from 10-12 December this year. For its Indian sponsorship, Google has partnered with Aditya Birla Money My Universe.
Google has over 400 brands and e-commerce sites offering deals and discount during this short period. Major sites like snapdeal.com, amazon.in, ebay.in, limeroad.com, shopclues.com and jabong.com are participating in the shopping carnival this year to offer steep discounts on a wide range of products.
Google's GOSF site has three distinct categories, "299 Corner," "Exclusive Launches," and "What's New." Each of these category features various products on great discounts. 299 Corner, as the name suggests, features all products that are sold for Rs. 299. Exclusive Launches are Google's own products that will be released to Indian consumers for the first time. Products like Nexus 6, Google Chromecast are this category's biggest highlights. Finally, the "What's New" section is where Google will list all contests through which consumers can win amazing gifts, like 14 minutes of free shopping up to 2.5 lakhs.
There is a general category, where shoppers can navigate through a wide range of products, everything from electronics, home and kitchen products, clothing, gifts, automobile, travel and lot more.